Sunday, october 16th 2022
2:30 pm : CSR Small teams meet-up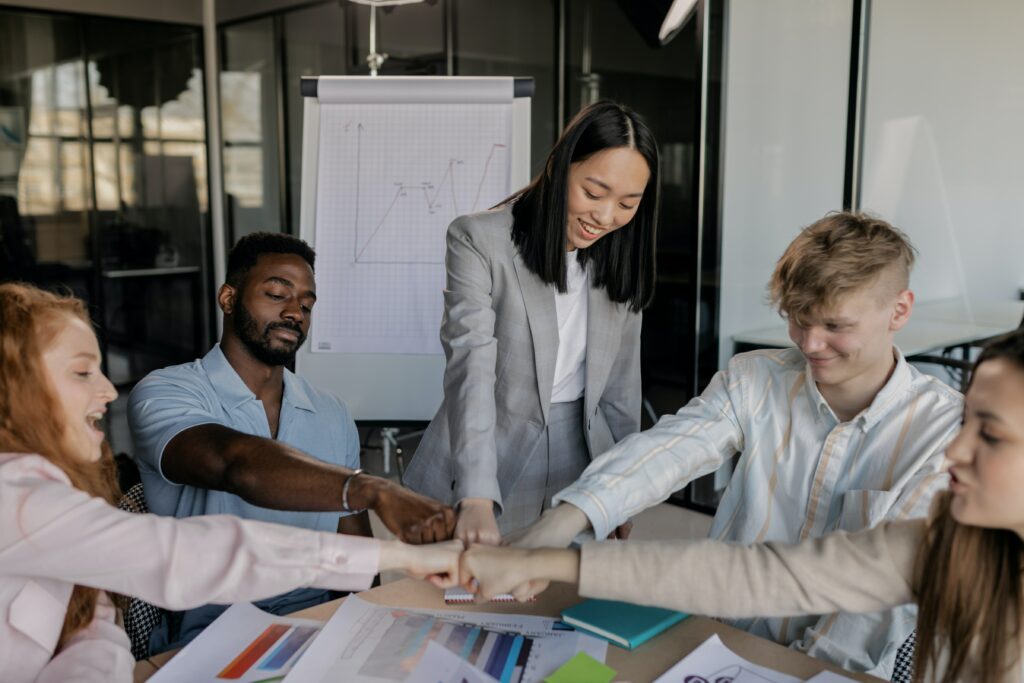 Are you currently on a team of 5 or less CSR practitioners at your organization? Whether you are a small team in a small organization, a large organization or just starting off, you all experience challenge in how to scale programs and do more with less. Join this meet up to share your challenges and best practices with teams in similar situations and brainstorm how ACCP can help you in the future.
Monday, october 17th 2022
8:30 am : general session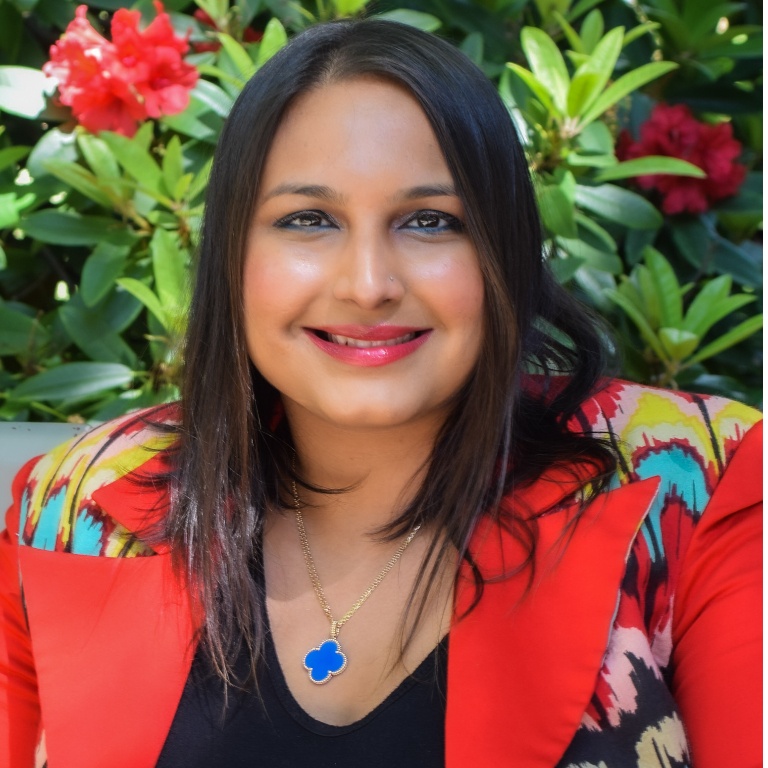 Ruchika Tulshyan
Award winning inclusion strategist and CEO and founder of Candour
The Great Re-Imagination – How to Be a Successful 21st Century Leader
The 21st century is primarily characterized by constant disruption. As leaders develop proactive strategies to answer seismic technological and cultural advancements, they find themselves asking how they can remain at the forefront of today's developments. According to Ruchika Tulshyan, award-winning strategist and bestselling author of "Inclusion on Purpose" (2022), inclusion is the answer. "Without inclusion at the forefront of a leader's agenda, I don't believe a leader can be effective," she explains. "Leaders must develop curiosity, empathy and diversity to take their leadership skills to the next level." Encouraging leaders with a voice of optimism, she reframes today's "Great Resignation" to a "Great Reimagination," an opportunity for organizations to demonstrate their willingness to build a future with a wider variety of people and perspectives. Her frameworks deliver clear guidance on how to navigate tough conversations, listen with intent, build empathy and more, giving today's leaders the practical tools they need to become the visionary executive of tomorrow.
What is design thinking and why should you care? In this workshop you'll get a quick overview and visualization of the 6 phases of the design thinking process. Then you'll get a hands-on exercise to "learn by doing".  Approaching problem solving with a hands-on, user-centric mindset leads to innovation, and innovation can lead to differentiation and a competitive advantage – no matter what industry you are in!
When companies foster DEI in the workplace through Employee Resource Groups, it creates higher levels of productivity and engagement, which is reflected positively in their bottom line. In this session, learn how ERG leaders can maximize critical leadership development opportunities and jump across typically siloed departments to gain cross functional exposure and build their careers. Speakers will discuss how ERGs give insights into employee issues and data, build trust, and retain talent.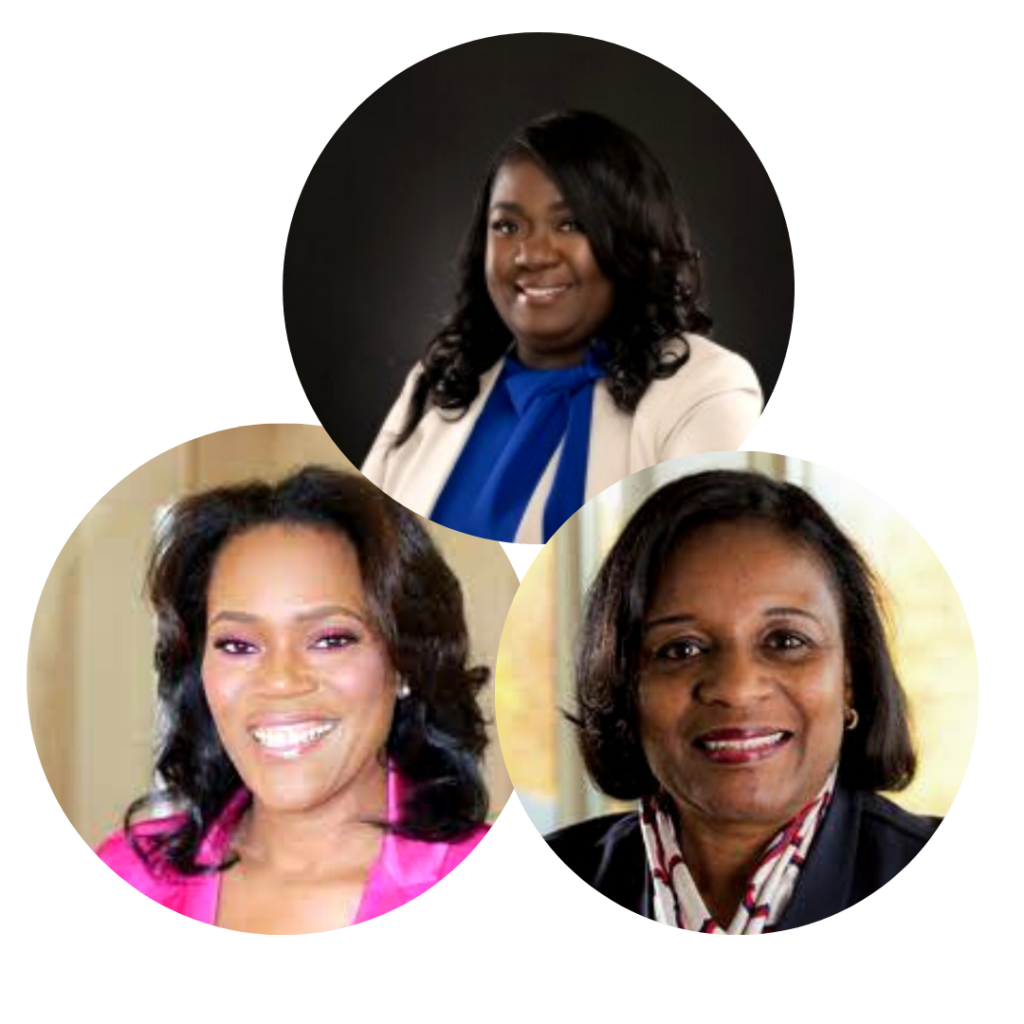 Tiffany West, Dr. Shannell L. McGoy & Perika Sampson
Advancing Equity and Social Justice
As companies begin to prioritize diversity, equity, and inclusion, it is important to have a thoughtful approach to strategy and programming. In this session, speakers will articulate a four-part methodology to support high-impact organizations tackling racial inequities affecting Black communities across the United States. You will learn how to identify ways to elevate DEI goals and develop corporate giving strategies to support historically marginalized communities.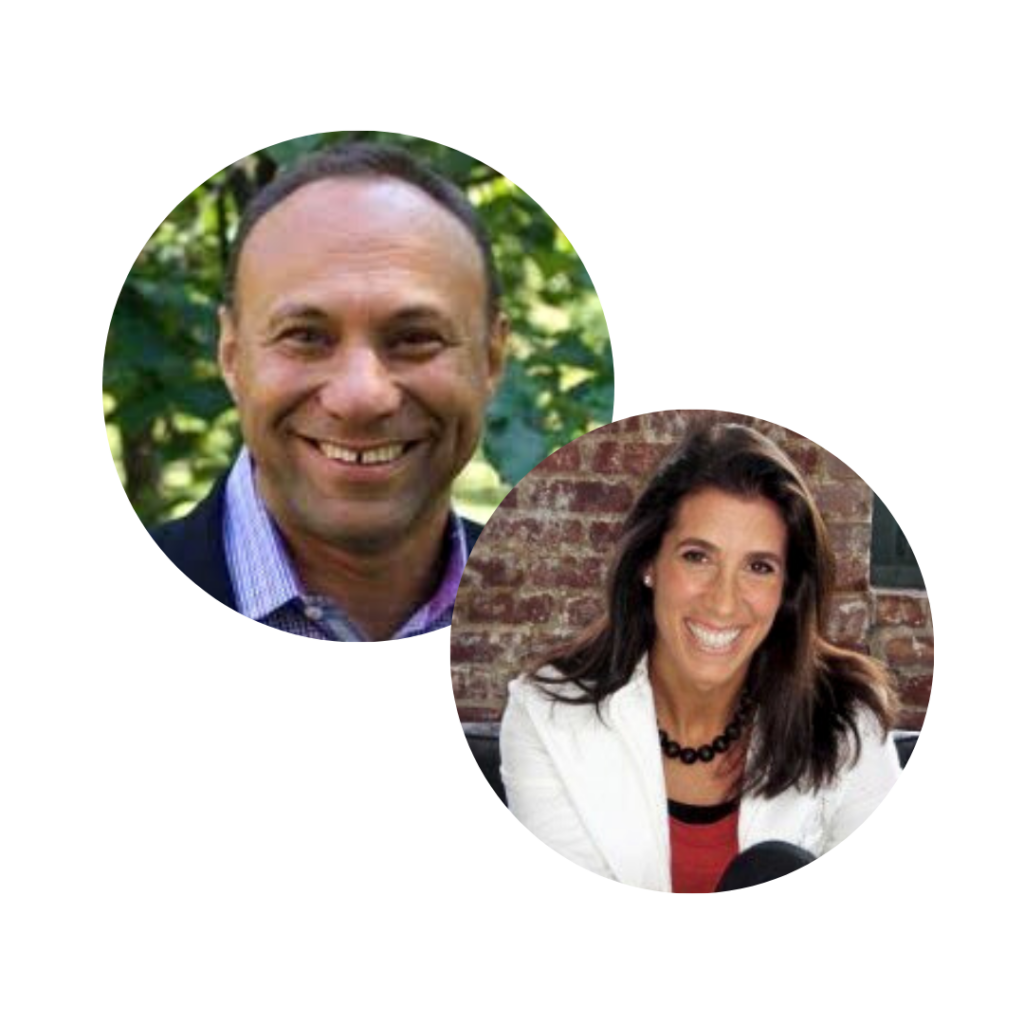 Mark Feldman & Nikki Korn
How to Design for Dual Impact: Business and Society I

Maureen Flynn & DeShele Taylor
Measurement to Drive Effective Social Impact Programs and Storytelling
Companies often struggle to tell a compelling social impact story. In this session, we will explore how articulating your results can serve as the foundation for authentic and effective storytelling. We will discuss the best approach to goalsetting, how to develop a measurement framework that aligns with your strategy, and discuss the data you should be collecting to demonstrate progress and success. We will explore best practices that will add to your credibility as a corporate citizen.
Traditional approaches to community engagement are broken. Companies seeking to live into their racial equity commitments need to reframe their approach with a focus on trust and co-creation. Learn how companies can take stock of their full engagement in communities and reckon with their history in those communities to build the foundation for more authentic engagement. Speakers will identify and practice ways of sharing and shifting power with communities will unlock transformational relations.
Beginning in 2019 the BCBSLA team planned to transition CRM systems. We did so during the pandemic, redesigning, programming, and re-launching our system in 2020. Learn from our experiences and do some planning and dreaming. What information to collect, processes, and what kind of reports? You will want to think through every field, its type (dropdown, text, checkbox, etc.), and what kind of users. Join us for an interactive session where we review the basics of how to "build" a database.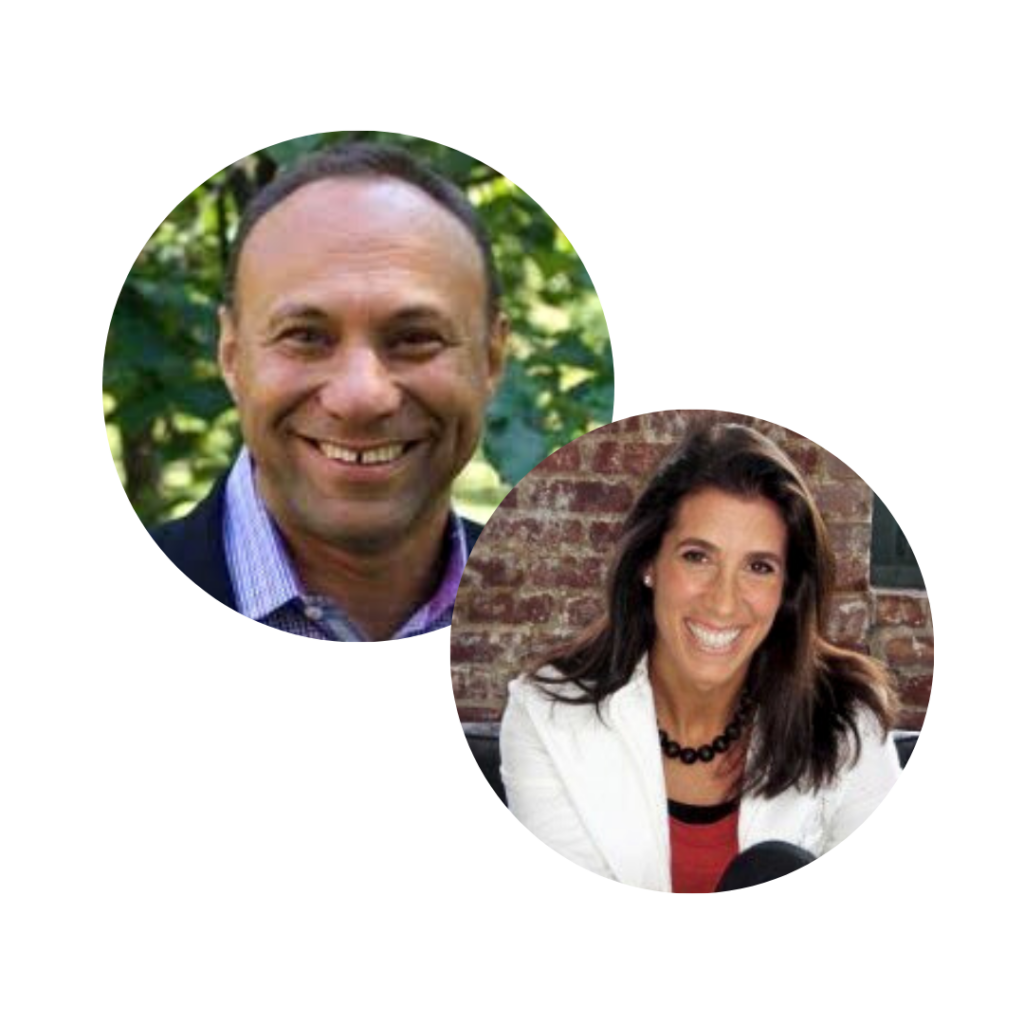 Mark Feldman & Nikki Korn
How to Design for Dual Impact: Business & Society (Part II)
Companies often struggle to tell a compelling social impact story. In this session, we will explore how articulating your results can serve as the foundation for authentic and effective storytelling. We will discuss the best approach to goalsetting, how to develop a measurement framework that aligns with your strategy, and discuss the data you should be collecting to demonstrate progress and success. We will explore best practices that will add to your credibility as a corporate citizen.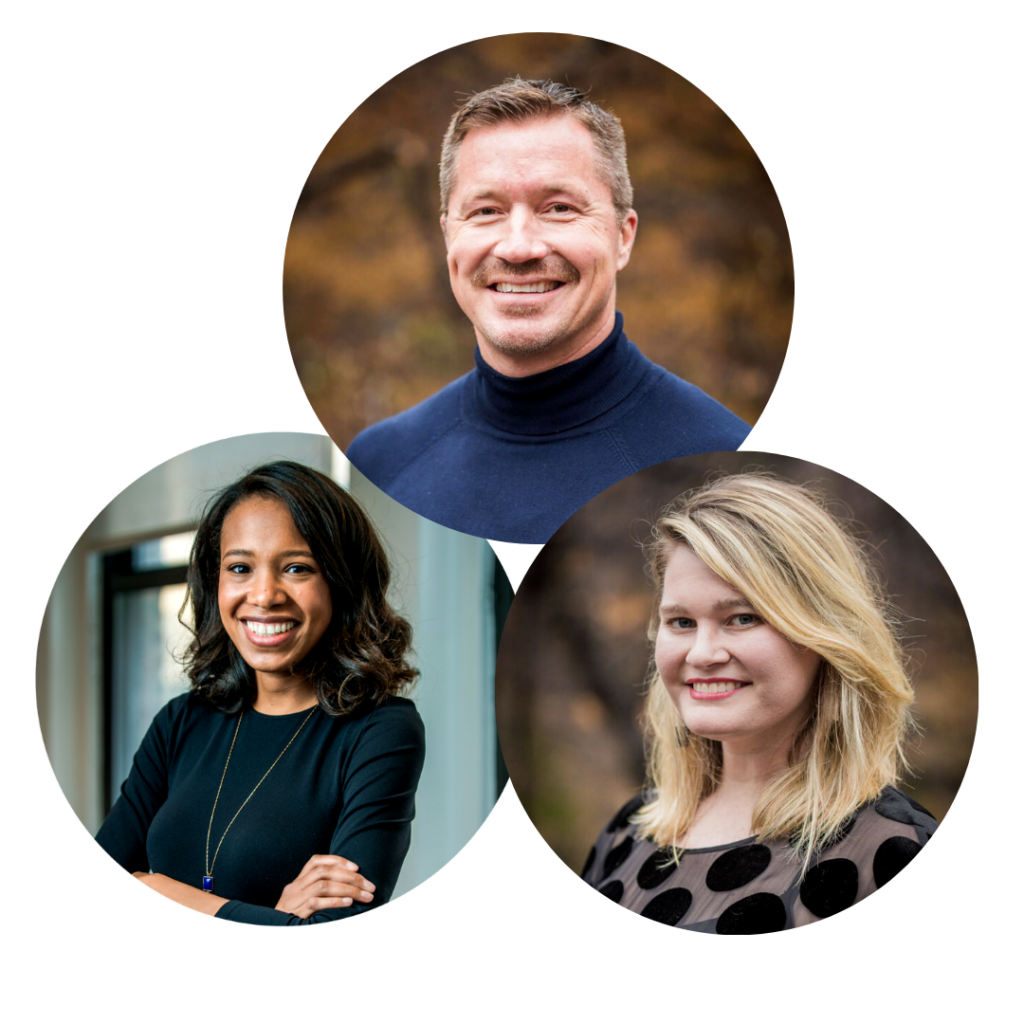 Rob Acton, Whitley Richards & Erin Pierson
Developing Leaders Through Nonprofit Board Service
Companies are beginning to see the measurable business impact of nonprofit board service as a leadership development, DEI and employee engagement strategy. In this highly- interactive session, hear from speakers and panelists from fortune 500 companies on how they are successfully implementing and integrating board service into their community engagement and leadership development strategies at scale while working across departments. Learn how to take advantage of board leadership for impact.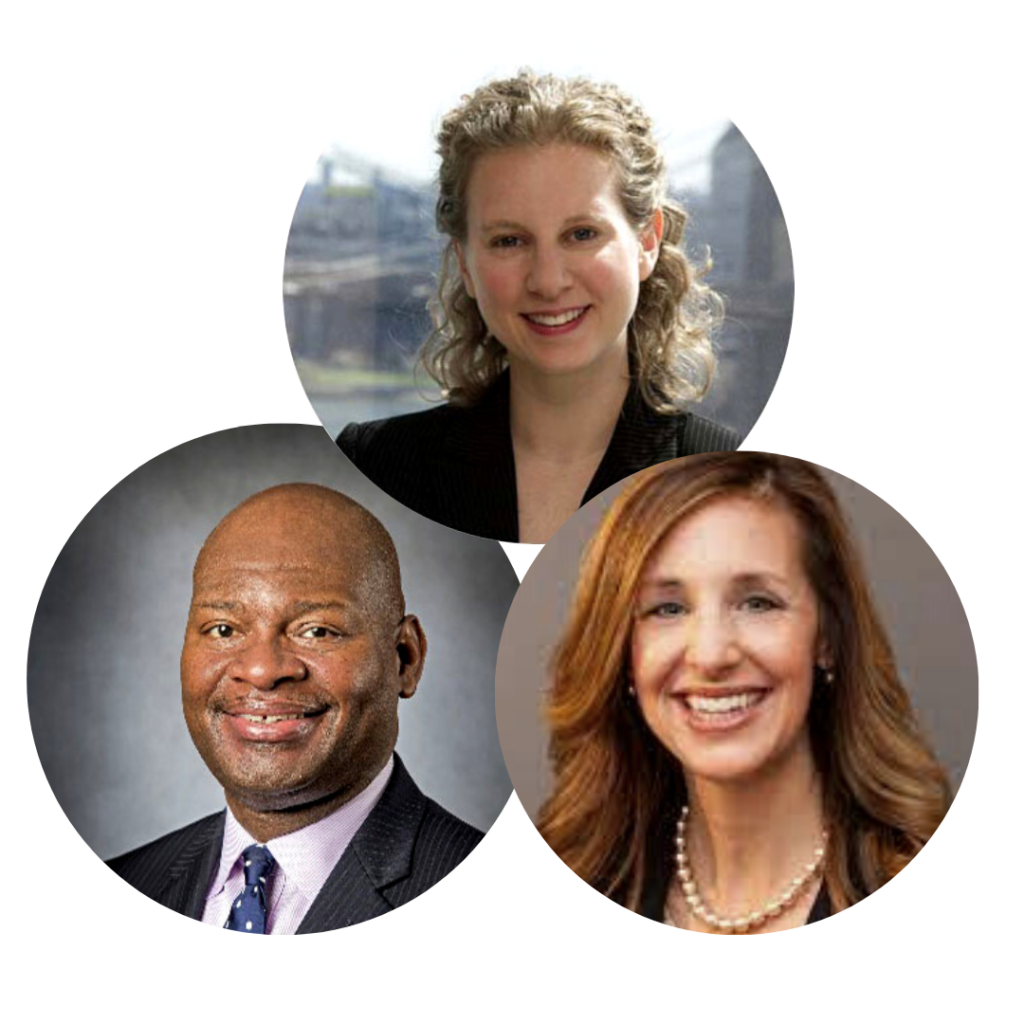 Laura Gallagher, Ronald Reeves, and Jennifer Waldner Grant
Meaningful ESG Change through Allyship, Commitments, & Actions
As companies modernize for the future, it is more important than ever that their internal ESG teams collaborate as strong allies to ensure success. Learn from AIG's ESG leaders about how they have joined forces drive meaningful and measurable ESG actions. Speakers will give insights into building consensus and momentum at all levels of the organization and influencing aligned change throughout a global corporate enterprise.
Tuesday, october 18th 2022
Samira Creel
Design-Thinking II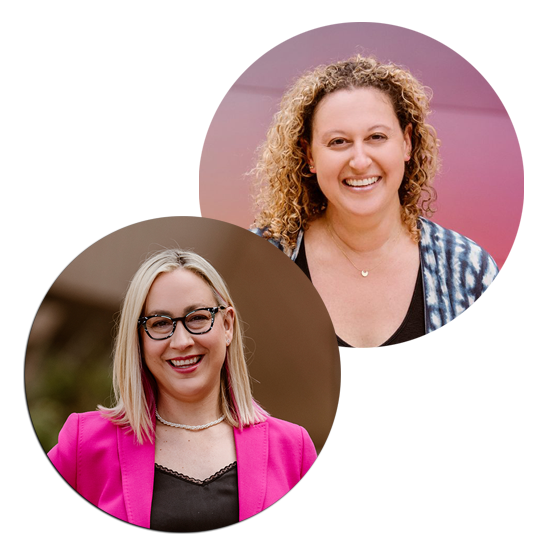 Cori Streetman & Sarah Hogan
Crafting Authentic Public Statements in Response to Social Issues
Increasingly consumers and employees demand companies respond to and use public platforms to invite transparency on issues of racism, climate justice, violence, and more. In this session, learn the drivers and process for determining if you will make a public statement, crafting a public statement and issuing a public statement. Speakers will give examples of good, bad and ugly public statements and the lessons learned from each.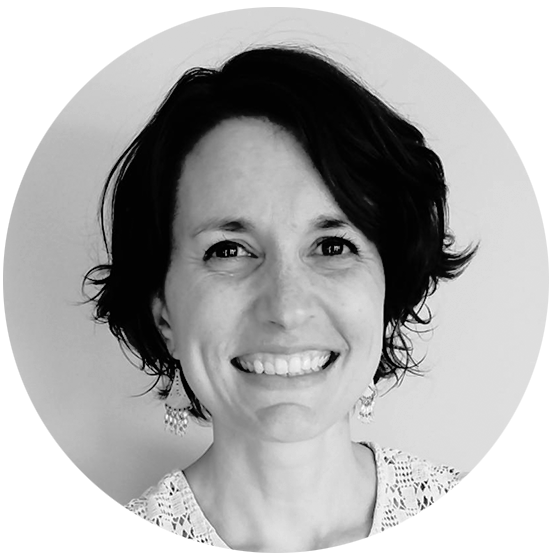 Megan Mozina
Be the Leader Who Looks Complex Problems in the Eye (Part I)
What do you do when you face a complex problem that begs for an innovative solution — but you have no idea what any solution might be, much less an innovative one? Come to this hands-on interactive two-part workshop to learn how you can look those complex problems right in the eye! In Part 1 you'll learn how to ground nebulous problems into a step-by-step project leadership framework, empowering your team to strategically create and implement innovative solutions.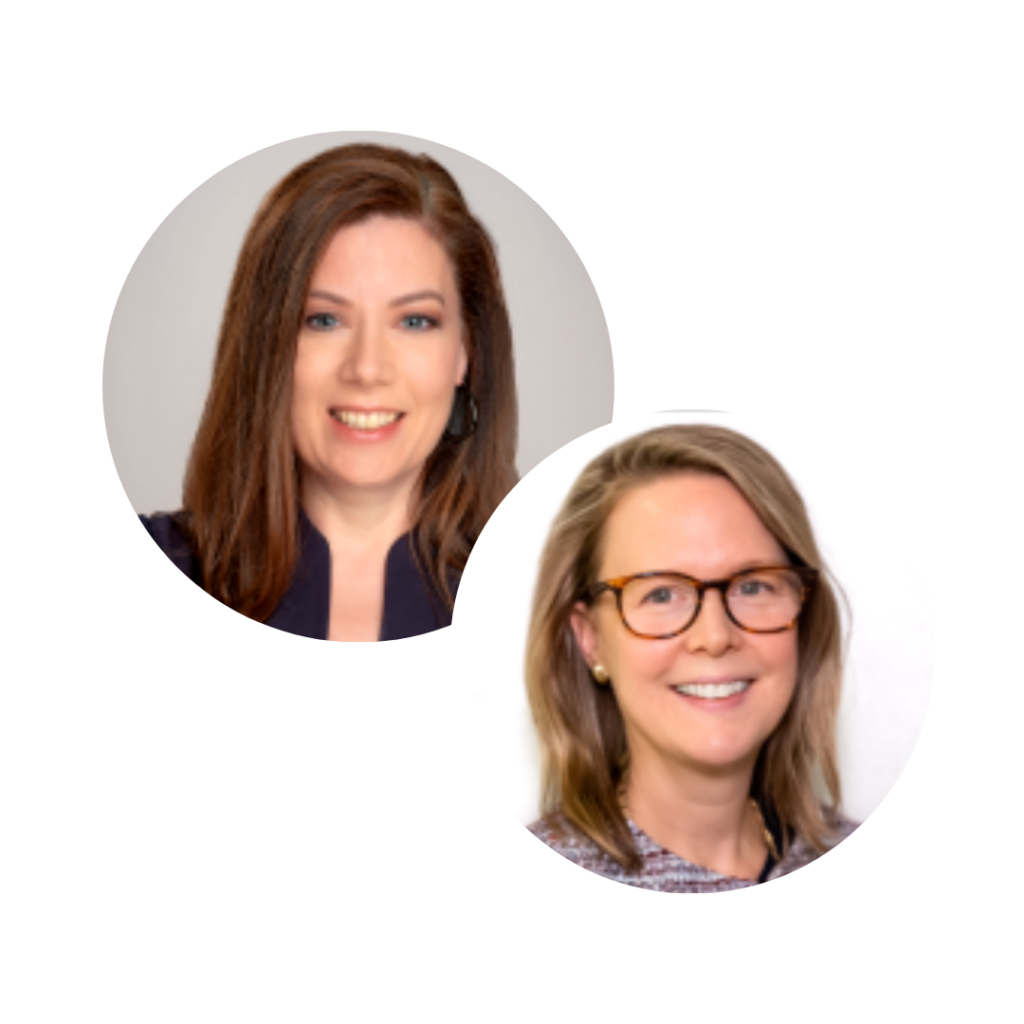 Beth Gallagher & Sara Adams
Advancing Equity in Corporate Societal Engagement
This workshop is designed to equip practitioners with frameworks, tools and insights to help companies further advance their racial equity work and impact. We'll revisit the compelling peer learnings from a partner-led Racial Equity Summit in 2020 that informed 10 concrete actions for companies to move promise to action and highlight examples of companies that have enacted high impact programs and initiatives. The session will include table top discussion and peer sharing.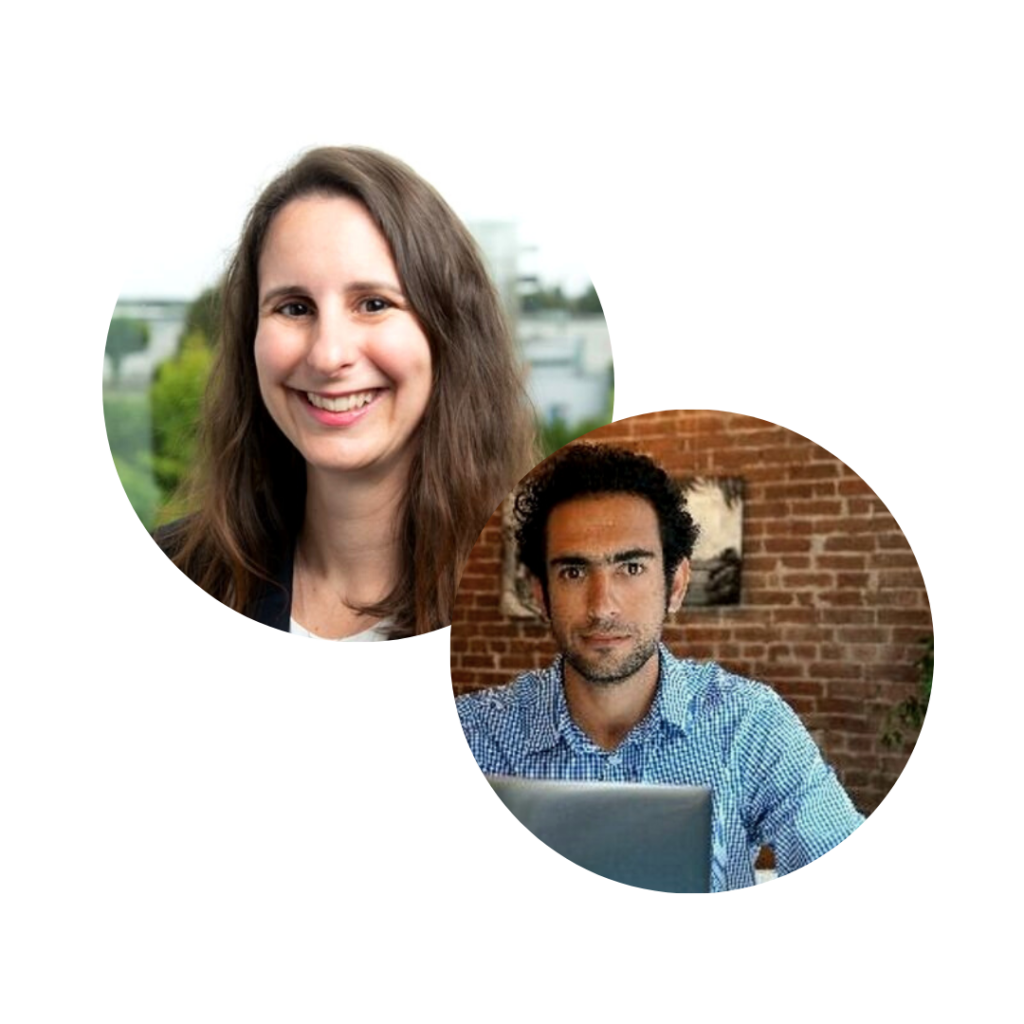 Fanny Laguna & Fadi Al Qassar
Involving Your Employees in the Design of Your Company Volunteering Initiatives
In this session, hear from two organizations who joined forces in a journey to develop a skills-based volunteer program. Speakers will discuss how corporate and nonprofit partnerships could be instrumental in helping you launch your program and engage your colleagues. Learn design thinking methodologies that can better inform programming, and ensure buy-in and adoption, and how to evaluate program success, establish an iteration practice and know when to scale.
10:30 am : idea exchanges
Supporting Sustainable Development Goals

CSR in Contributing to Employee Wellbeing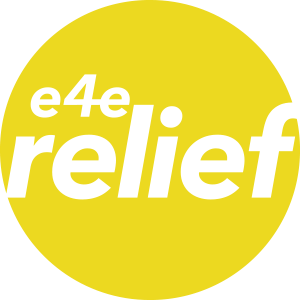 Engaging a Multi-Generational Workforce in Your Community Impact Programs

Evolving Your Philanthropic Strategy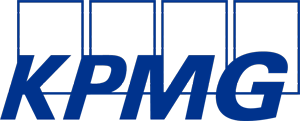 Building Deeper, More Impactful Partnership with Your Nonprofits

Activating CSR for ESG Impact

ESG is having a moment in the sun, but there is a workforce gap, skills gap, and competency gap. In this session, you will learn practical approaches to creating an ESG strategy and programming from the beginning. Speakers will discuss how to work within a small budget, how to implement materiality assessments. They will give insight into ESG trends, developments, and international regulations.
I'ts increasingly difficult to move employees and consumers to action. Whether it is an employee giving initiative or a consumer cause promotion, Call to Action Campaigns are a critical way to reach and activate stakeholders. Done right, these campaigns can deliver tangible business and social impact. This session will cover all elements of Call to Action Campaigns; how to get started, best practices, and new innovations.
How does your personal instinctive approach to problem-solving impact your team and the quality of the solutions? In Part 2 of this two-part interactive workshop, you'll gain valuable insight into how you instinctively approach problems, based on the results of your FourSight® assessment. You'll leave with specific action items to improve your project leadership skills, implement the project leadership framework with your team, and look those complex problems right in the eye.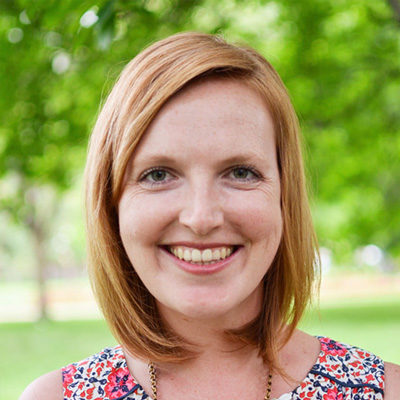 Sarah Groninger & Nikki Rose
Planning For Unpredictable (Yet Inevitable) Disaster Response
Participating in skilled volunteering programs can provide valuable, relevant skills which enhance employees' careers and make them a more effective leader and teammate. In this session, hear what employees learn by participating in skilled volunteering, such as human-centered design, empathy and having a growth mindset, and how these experiences can lead to career advancement. Discover how experiential learning opportunities can reinvigorate an employee's sense of purpose at work.
Companies are increasingly expected to support their communities in times of crisis. Each event—from the pandemic to Russia's war in Ukraine—brings new customer and employee pressure. Making equitable disaster decisions is difficult, but the best way to plan is with clear priorities and decision-making frameworks. In this workshop, we'll review the changing landscape of corporate responses, pose strategic questions to guide your planning, and learn from each other's experiences to get proactive.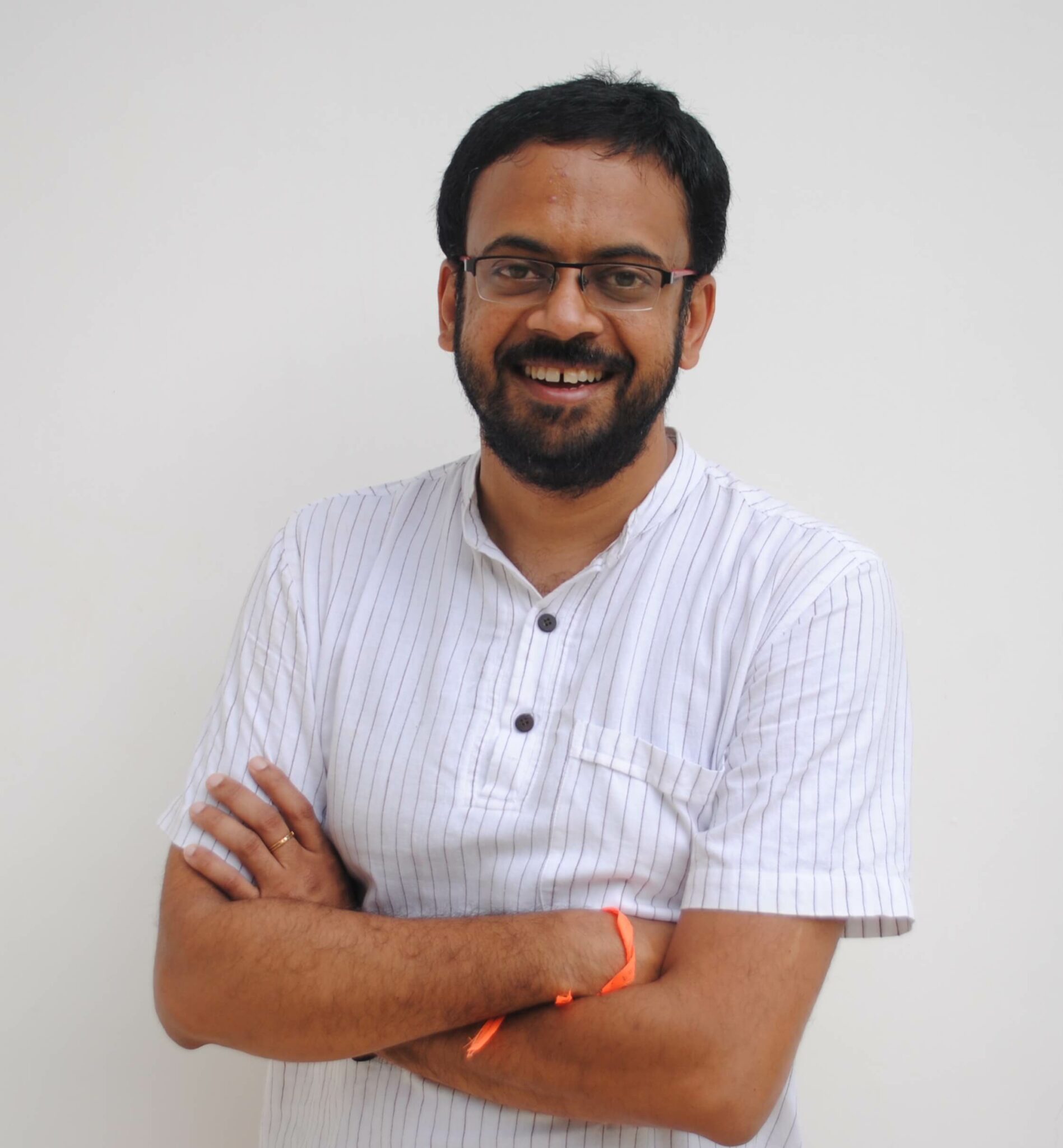 The New Reason to Work: Leading with Purpose and Leaving a Legacy of Impact
We are in the early days of a change that will impact every workplace you will be part of in the future, but neither our education systems nor our workplaces are ready to meet that change. What is this change? It is the quest for building a career, and a life, of purpose. But although we should start with purpose, our sights should really be set on making an impact. Yet this is easier said than done. In this interactive and hands-on session, we will explore how the nature of work itself is changing, some of the trends driving that change, and ways to adapt and evolve both your own work as well as your company's role in society. We will also explore how the broader ACCP community and network can serve as allies for you in your quest to lead with purpose.