We encourage you to share your excitement on social media about the Conference and build awareness about the great content and connections you're experiencing. Please use #accp2023 with any social posts. 
To give you a headstart, below are a few sample social posts you can adjust to match your voice.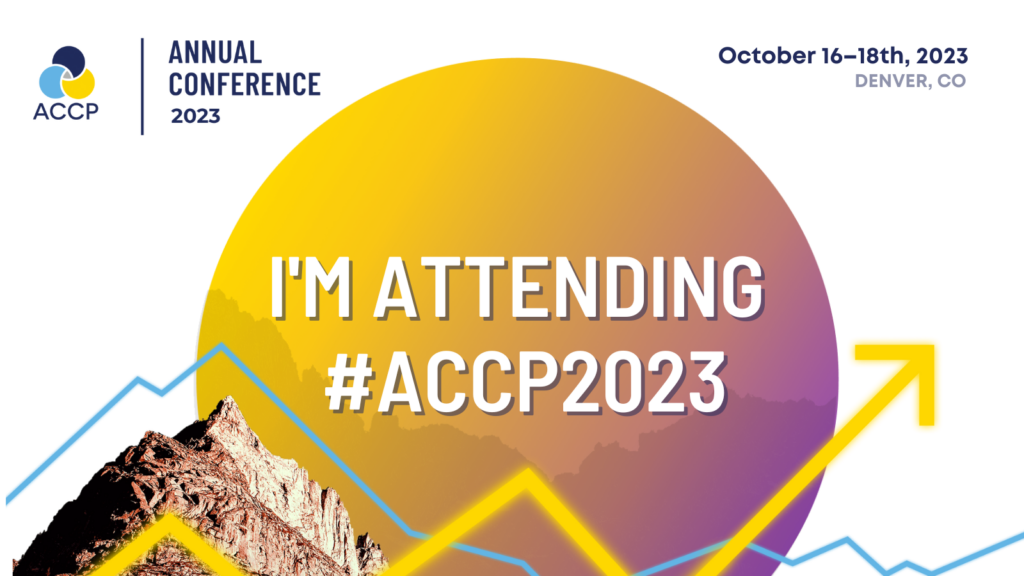 Twitter
@accprof Annual Conference is always an excellent event for both learning and networking! I can't wait to attend sessions on #DEI, #impact, #volunteering, and more – plus connect with my peers! #accp2023 https://accp.org/conference/ 
LinkedIn
If you're looking for me October 16-18, I'll be at the @Association of Corporate Citizenship Professionals Annual Conference in Denver, CO! I can't wait to connect with my corporate social impact colleagues and catch up on the latest trends. https://accp.org/conference/ #accp2023
Should you need to raise any issue, please contact a member of the ACCP staff. All ACCP team members will be wearing a staff name tag at Conference to be easily identified. 
For a copy of the full Program Code of Conduct, click here. 
(feel free to reference/tag specific topics, speakers, and vendors)
Share your favorite corporate social impact learning via social media each day using #accp2023, or consider using the following posts:
Day 1
Twitter

Kicking off the first day of #accp2023 and am so excited to focus on #CSR and #ESG trending topics and time to network with my peers! https://accp.org/conference/  #accp2023

LinkedIn

Today kicks off the @Association of Corporate Citizenship Annual Conference, and I am excited to learn alongside and network with my #CSR and #ESG peers. I hope to connect with you there! #accp2023 https://accp.org/conference/
Day 2
Twitter
It's day two of #accp2023, and I don't want to miss all the chances to network and learn alongside the other attendees! #accp2023 https://accp.org/conference/ 
LinkedIn

It's the final day of the @Assocation of Corporate Citizenship Professionals Annual Conference, and I know I'm leaving with many actionable strategies and new friends! https://accp.org/conference/  #accp2023