2021's Virtual Conference offered 12+ hours of learning through general sessions featuring real-time Q&A, interactive learning labs, and collaborative discussion blocks that allow you to learn and connect with peers. Attendees received high level and high-quality content from the comfort of their desk, providing more flexibility in their schedule, and without incurring travel or hotel expenses. The 2021's Virtual Conference also provided the opportunity for companies to provide a professional development experience to a greater number of CSR professionals each year.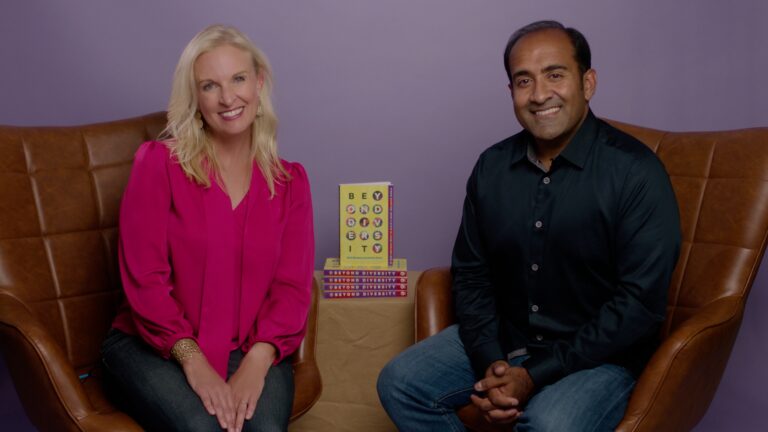 Jennifer Brown (she/her/hers)
Founder, Jennifer Brown Consulting
Rohit Bhargava (he/him/his)
Founder, Non-Obvious Company
Beyond Diversity: How CSR Professionals Can Create a More Equitable Workplace and More Inclusive World
A Conversational Keynote with Rohit Bhargava & Jennifer Brown
What does it take to create (and drive!) change through your Corporate Citizenship efforts in your organization? It's a question that you probably think about every day. In this unique conversation-driven keynote from bestselling authors Rohit Bhargava and Jennifer Brown, we will tackle one of the hottest topics in the world of CSR: Diversity, Equity and Inclusion. Through a combination of storytelling, case studies and a candid look at what really works (and what doesn't) when it comes to shifting perspectives, this keynote will offer an eye-opening take on an urgently important topic. Through their shared experiences working with some of the largest organizations in the world, Rohit and Jennifer will take you on a journey of what DEI done right really looks like, why it matters and what it really takes to build a more inclusive workplace and world.
Cristina Mittermeier
Marine biologist and activist, co-founder of SeaLegacy
Enoughness – the Ancient Secret to Happiness
There are secrets held deep within sacred cultures that many of us will never get to experience firsthand. These secrets transcend time, place and perhaps most importantly, possessions. Through a personal discovery of what it means to find joy by fulfilling our human promise, Cristina takes audiences to some of the most remote indigenous communities on earth. From the traditional Inuit ways of life inGreenland, the courageous warrior tribes of the Amazonian, to the resourceful youth of Madagascar's Vezo tribe and the First Nation activists of British Columbia's environmental movement, the ancient secret to happiness is not about how much we have, but by how much we give back.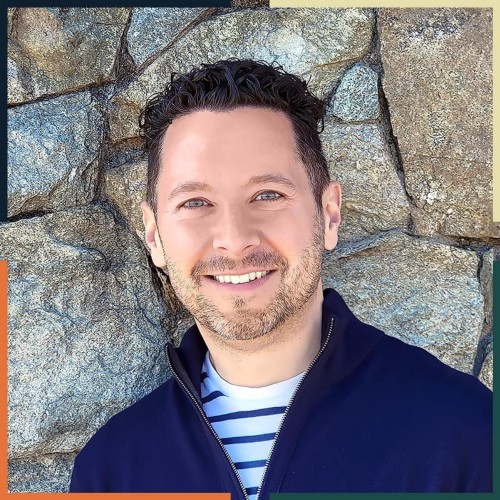 Panel Discussion led by Dan Horgan, CoLabL
Strengthening Equity through Employee Engagement
Equity has taken center stage for corporate citizenship professionals in the last eighteen months. Companies have pledged their support for programs and nonprofits that are focused on equity and even engaged in funding systems change in their communities. CSR also serves as strategy to change systems and address equity through employee engagement. In this panel discussion, we will showcase practices for advancing relationship-centered approaches covering areas including mentorship, employee resource groups, talent acquisition and development, skills-based volunteerism, and board leadership. Featuring a combination of case studies and implementation tips, this session will equip participants with the knowledge, tools, network, and models needed to strengthen their business case and influence change.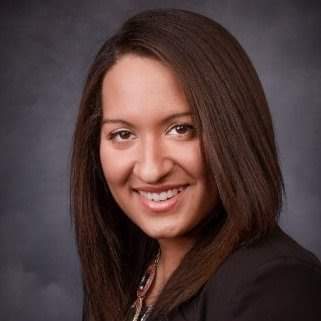 Adrienne Bradley (she/her)
ProMedica Health System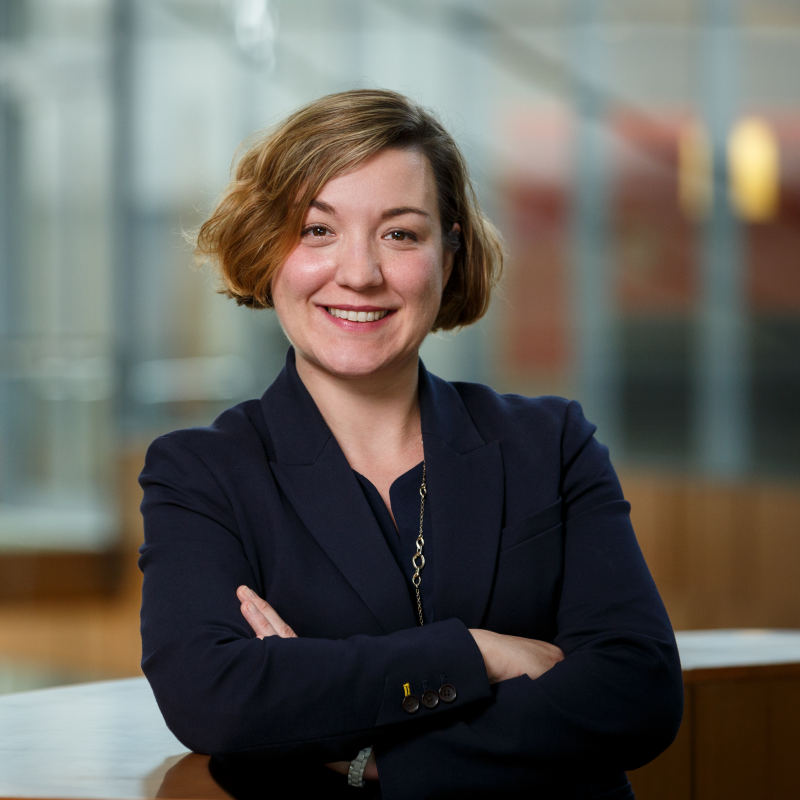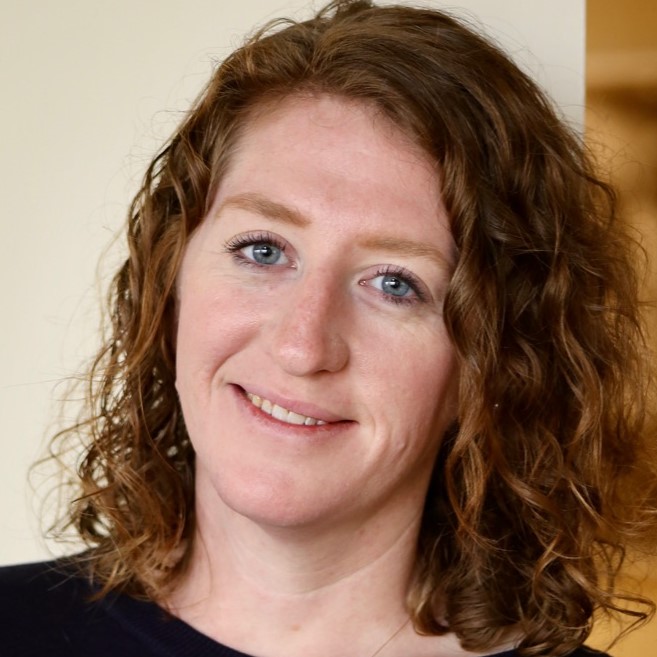 Andrea Riehl (she/her)
Best Buy
Prioritizing Community Relationships to Achieve Greater Collective Impact
What do a hospital system, a consumer electronics company, and a pharmaceutical company have in common? They have each learned the impact that prioritizing community relationships can have in supporting the local neighborhoods where their businesses operate. Learn about three different and effective collective impact programs focusing on RFP inclusivity, community-led partnerships, gaining community buy-in, and DEI initiatives that have been integrated into and serve their local communities.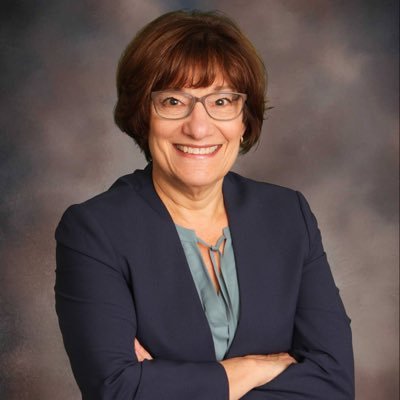 Carolyn Berkowitz
President and CEO
ACCP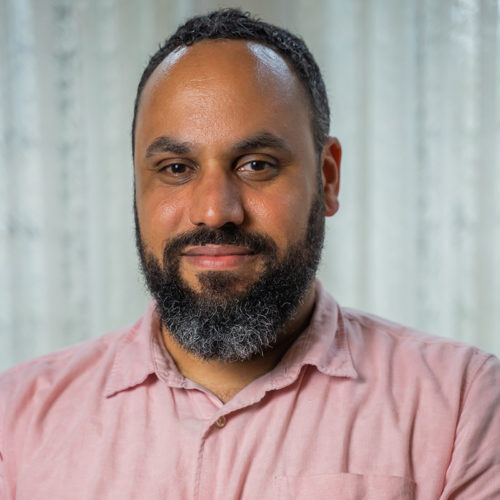 Sean Thomas-Breitfeld
Co-Director
Building Movement Project
Advancing Equity in the CSR Profession – A First Glimpse at the Research
Corporate social impact professionals are helping to lead the way as their companies increasingly ramp up their efforts to address issues of equity and inclusion. Yet little is known about the CSR teams themselves-including their racial and gender composition, their backgrounds and lived experiences, their own feelings about inclusion and equity, or the ways they learn and prepare to advance equity through their work. To understand more about these issues in our field, ACCP, together with Sean Thomas Breitfeld, co-director of Building Movements Project and Edgar Villanueva, CEO of Leverage Partners, launched first-of-its-kind research into equity in the CSR profession. In 2021, we set out to identify insights into CSR team representation, internal practices, and external equity-focused partnerships, as well as explore the lived experiences and internal barriers to success encountered by CSR professionals of color.Join Carolyn Berkowitz, President and CEO of ACCP, and Sean Thomas-Breitfeld, lead researcher, for an initial look at the results of our study. Carolyn and Sean will share high-level findings and be joined by a panel of CSR leaders to discuss what's next for equity in the field.
10+ Learning Labs to Choose From
How Design Thinking with Skills-Based Volunteering Can Create Impact
COVID-19 exposed vulnerabilities within the social sector, highlighting the pressure of increased demand for services with limited resources to deliver them safely. To meet nonprofit needs, the speakers utilized skills-based volunteers and human-centered design thinking to pivot programming and strengthen partnerships. Speakers will explore how skills-based volunteers and design thinking can help drive innovative solutions in nonprofit service and improve employees' sense of purpose.
Seal of Distinction Partner Assessment Model
As the spotlight on CSR grows, many companies are working to expand their areas of impact, hone their focus, and determine which strategic partners to support to meet employee and stakeholder demands as well as community needs. Join this session to hear about applying corporate sector learnings to drive greater social impact, grant more strategically, and leverage your unique assets to find a cause that is authentic to your brand. Learn about a partner evaluation model that includes fact checking performance data, performing financial strength analysis, and checking policies and procedures.
Addressing Equity Through CSR During the Racial Awakening in Minneapolis
Companies across the US are working through the challenges and opportunities of addressing racial equity through CSR following the murder of George Floyd. This is especially true for the Minnesota-based speakers in this session, who will discuss the immediate and long-term response to tragedy in their community. Speakers will discuss operationalizing efforts beyond the announcement of support and the type of intentionality it takes to push a movement forward to lasting, sustainable social change.
High ROI Giving through Ongoing Partner Assessment and Accountability
As expectations of CSR grow, many companies are working to determine which strategic partners to support in meeting stakeholder demands and community needs. Hear about how the Call of DutyEndowment, America's largest private funder of veteran employment charities, drives unprecedented social impact through its business-minded review of charitable partners. Learn about a grantee evaluation model that integrates CSR strategy, data transparency, performance measurement, & accountability to results.
Building Community Resilience Through Virtual Volunteering
During a year where everyone was at home, AT&T and SBP broke down business unit silos and evolved their relationship beyond funding & home rebuilding to a virtual volunteer model to create a free mobile app to help communities prepare for disasters and quickly recover.Speakers will discuss lessons learned and share program details including the design think process and how engaging volunteers across various business units with first-hand experience with disasters created job enrichment.
Building Racial Equity and Solidarity in the Face of Anti-Asian Hate
Recent anti-Asian hate and racial discrimination has created a crisis that many companies cannot ignore. In the wake of this crisis, Bank of America's ESG and D&I teams worked internally and externally to create opportunities for multifaceted action and restorative justice. This session will explore the importance of allyships, leveraging the voice of employees with proximate and lived experience, and acting in solidarity to address social change from the inside out
Measuring the Value of Philanthropic and Social Investments
We've all heard the phrase, "what gets measured, gets managed." Measuring the "S" in "ESG" is the most elusive and challenging to manage. As CSR professionals we are tasked with proving the value of our company's philanthropic and social investments. Learn how PIMCO has evolved their model to measure impact and align with SDGs and KPIs, improve the value of philanthropic and social investments, make stronger investment decisions, and demonstrate value to senior leaders.
Shifting from ESG Compliance to Purpose-Driven Action
Last year companies experienced a tectonic shift in stakeholder expectations, especially in ESG and brand activism. This has impacted the way corporate purpose programs look at designing and executing programs and gain trust from stakeholders. In this session, you will learn about trends informing the future of CSR, insightful success stories from leading brands, and tactics CSR professionals can use to shift from ESG compliance to purpose-driven, trustful, and engagement-focused programs.
How Skills-Based Volunteers and Design Thinking Drive Greater Impact Together
COVID-19 exposed vulnerabilities within the social sector, highlighting the pressure of increased demand for services with limited resources to deliver them safely. To meet nonprofit needs, the speakers utilized skills-based volunteers and human-centered design thinking to pivot programming and strengthen partnerships. Speakers will explore how skills-based volunteers and design thinking can help drive innovative solutions in nonprofit service and improve employees' sense of purpose.
How to Develop a POV on Social Issues within ESG
Shaping and championing a company's point of view (POV) on CSR and ESG issues is essential to a CSR professionals' role. A strong, articulate, and consistent POV drives strategy, partner selection, and is core to storytelling, reporting, and thought leadership. Learn how to craft an informed and differentiated POV, align messaging with purpose and brand, capture progress, rally stakeholders, and explore the difference between 'taking a stand' on controversial issues and having a guiding POV.