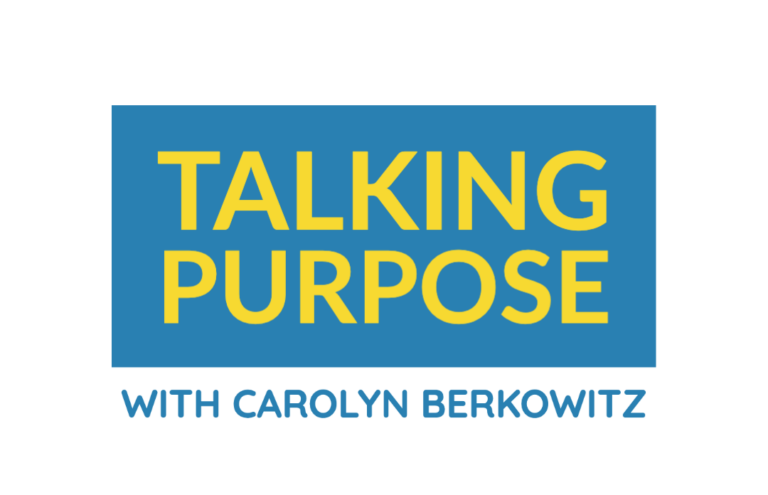 ACCP is excited to introduce "Talking Purpose with Carolyn Berkowitz"– an interview series offering a chance to get to know CSR thought leaders and learn from their journeys.
In this inaugural interview, we are excited to speak with Dalila Wilson-Scott, EVP and Chief Diversity Officer at Comcast Corporation, and President of the Comcast NBCUniversal Foundation.
1) How did you get your start in corporate citizenship?
After several years at JPMorgan Chase focused on evaluating new business initiatives and acquisition opportunities, I had the opportunity to join the global philanthropy team and ultimately lead their foundation. I was excited to strengthen the foundation's connection to the business and appreciated learning how instrumental it was to how the company was run. 
I was able to see a major global company's commitment to impacting change take shape and help drive concept into action. The importance of understanding how to bring disparate ideas and teams together to align toward a common goal took a considerable amount of time, tested my patience and my creativity – but was absolutely critical to achieving anything at scale.  It is something I've kept a priority ever since.
That experience shaped how I approach my work in many critical ways, but especially with respect to the value of partnerships. Building success can't happen in a vacuum and without buy-in from the full spectrum of stakeholders. Whether it's community leaders, elected officials, or colleagues – collaboration, with a keen focus on equity, should be at the core of any great strategy. 
2) The field is evolving rapidly. What are the most important skills and knowledge citizenship professionals need to stay ahead of the curve and be successful in the future?
It's very true – not only is the field evolving rapidly, but so is our society as a whole. People are seeking out companies that have a clear purpose and values that align with theirs. As we continue to move forward and look at the future of DE&I within this context, we, as citizenship professionals, will continue to be called on to drive action and impact change in multiple areas of the business. The best teams and leaders will not be relegated to being a side function or driving certain activities or initiatives that only happen when convenient or when there's a crisis – we are a key part of reinforcing culture, employee engagement, and ultimately driving business growth Understanding how our function can, directly and indirectly, impact the business, clients, and customers, investors and our employees – and being able to communicate our efforts to those various audiences – is key to future success. This also means we need to be ready to change.
But we must also be aware of and advance this incredibly important point: Companies must realize that our business, whether DEI or social impact or CSR – is only as effective as our ability to ensure that everyone owns and delivers against our goals. Creating a diverse, inclusive environment at our companies and in our communities is a shared responsibility that everyone has to be held accountable for, across all aspects of the company. The voice of leadership, media platforms, employees, suppliers, customer interactions, product design, technology and innovation… – the entirety of its corporate voice and presence – are all responsible for not just upholding but driving the ideals we're all working to uphold. 
3) What advice or lesson learned do you most often share with members of your team or other CSR professionals?
We each have our own story, the pieces of our identity that are perhaps so key to who we are and how we approach things yet remain completely unrealized by others. If we're going to truly seize this moment and push toward the more inclusive future we want to see, we must all step forward in a more open and honest way. This will be difficult or uncomfortable at times but it's the only way to break through. We must also be completely in the present when we engage in this way. We need authenticity, vulnerability, and honesty to sustain ourselves and our work.
4) What is one specific piece of advice you received that has served you well in your professional journey?
We all deserve our seat at the table. However, many of us have trouble finding that place in our career where we ultimately find our voice. It took me awhile, and I still have moments of hesitation, but I have learned that the more I use my voice, the more people ask to hear it. We all need to find our inner strength to ensure we are heard – that looks different for all of us. The reality is, people want to hear your voice, or they should be hearing your voice, even though it might not feel that way all the time. So do what you need to do to practice finding your voice because you will get there faster, and the benefits of speaking up will be realized sooner for everyone involved.
5) What current trend will still be a force five years from now and why?
Employees, customers, and investors are demanding corporate responsibility in ways that we haven't seen before, and I believe that pressure and accountability are going to remain for years to come. This is a movement, not a moment. In business terms, we shouldn't think of this as crisis planning as a result of recent events, but as strategic planning for a better, stronger future.  
Learnings from the pandemic and the social unrest of the past year have really helped shape the impact we can have at scale and in many ways have changed how issues are viewed, understood, and addressed for the better. It's not enough – and people won't accept – a simple check of the box. That's why we're working to make systemic changes that uplift underrepresented communities – from increasing pathways to economic mobility; strengthening educational resources and equity; and investing in upskilling and growing professional skill development, we are prioritizing the pipeline and long-term impact. This past couple of years have only served to strengthen and focus our commitment to digital equity.
6) Who is someone you admire and why?
My parents have always inspired me but in the past few years, in particular, my admiration has grown as I've made time for more mindfulness and reflection in my own life. Despite growing up in an area with high poverty rates, my parents never set limitations on who I could be and what I could accomplish, and I never envisioned the many barriers I would ultimately face . Instead, I saw my mother as an entrepreneur who took risks – and sometimes failed but then started all over again. She instilled in me a love of life and a mindset to always "go for it." 
I think of my father who served in the Air Force in Vietnam, worked his way through school and had a successful career in finance. He also is the most avid reader and has more books than anyone I know. To this day, he hears about a new topic and finds every great book or article to help him understand it. I owe him my gift of curiosity and love of learning.