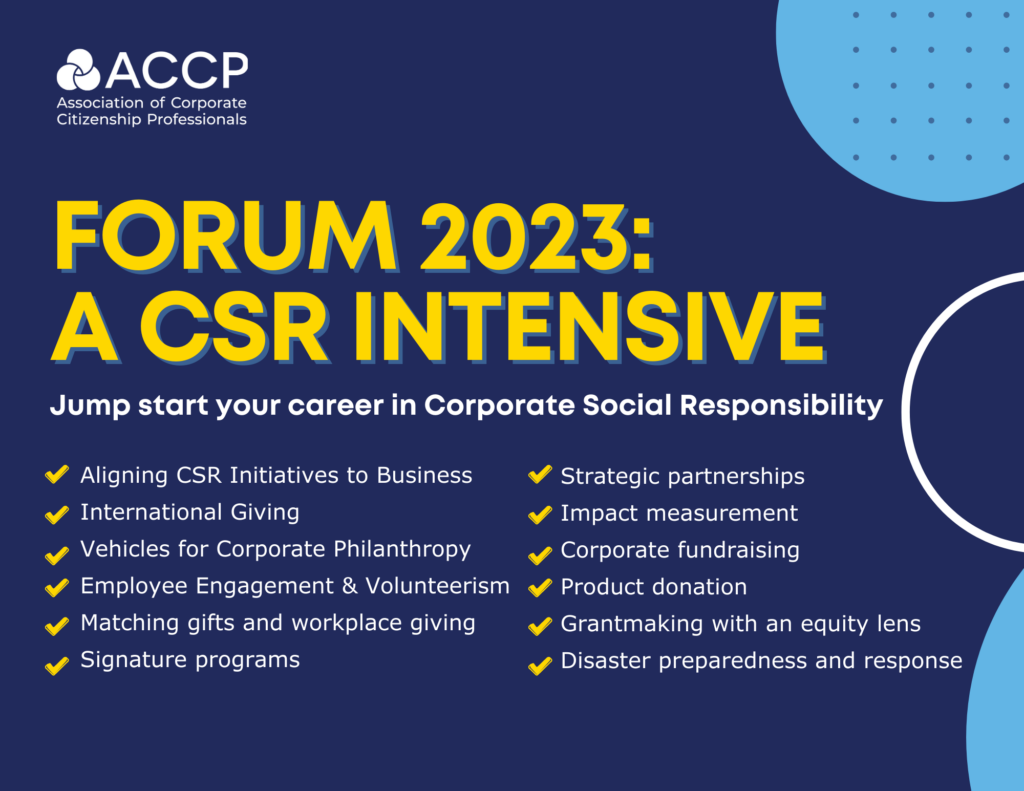 April 23-26, 2023
Kimpton Schofield Hotel, Cleveland, OH
Extended registration deadline: April 7th, 2023.
Overview
Forum is a comprehensive educational program for professionals with one to five years of experience in the corporate social impact field to receive immersive, hands-on education alongside a cohort of peers. Not only will you develop useful skills and knowledge, the network and connections fostered during the Forum will help propel your career. This year's Forum will return to an in-person program across 3 days, and will include opportunities for networking, breakouts on real world CSR case studies, conversations with local CSR leaders, and more. Included in this year's Forum experience, attendees will have the opportunity to join a post-Forum virtual peer coaching program and address a current professional or organizational CSR challenge (participation is strongly encouraged and included in the overall price of Forum). All attendees will receive a certificate of participation upon completion of the program.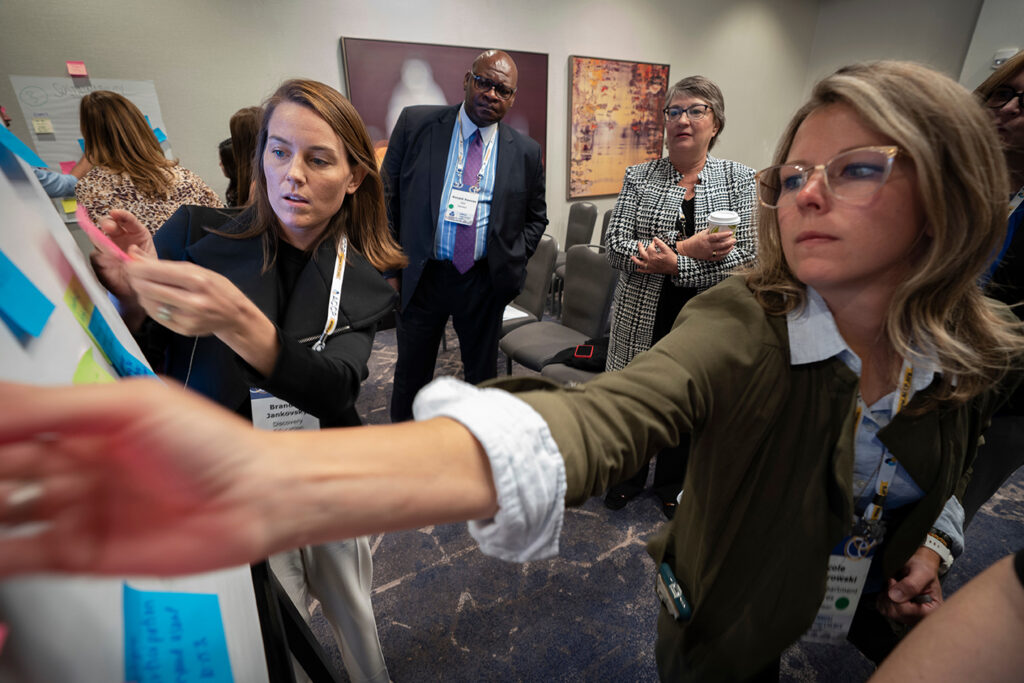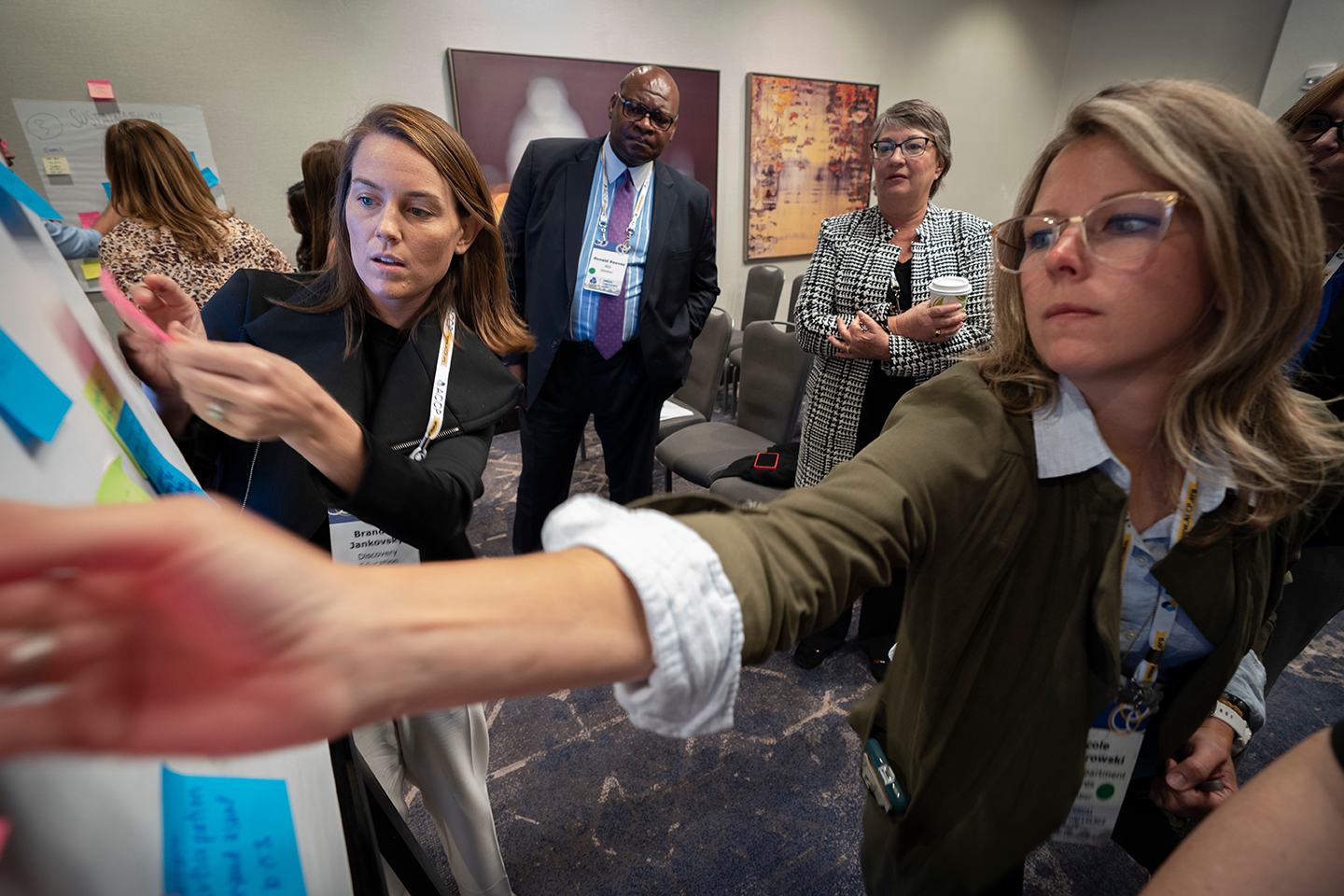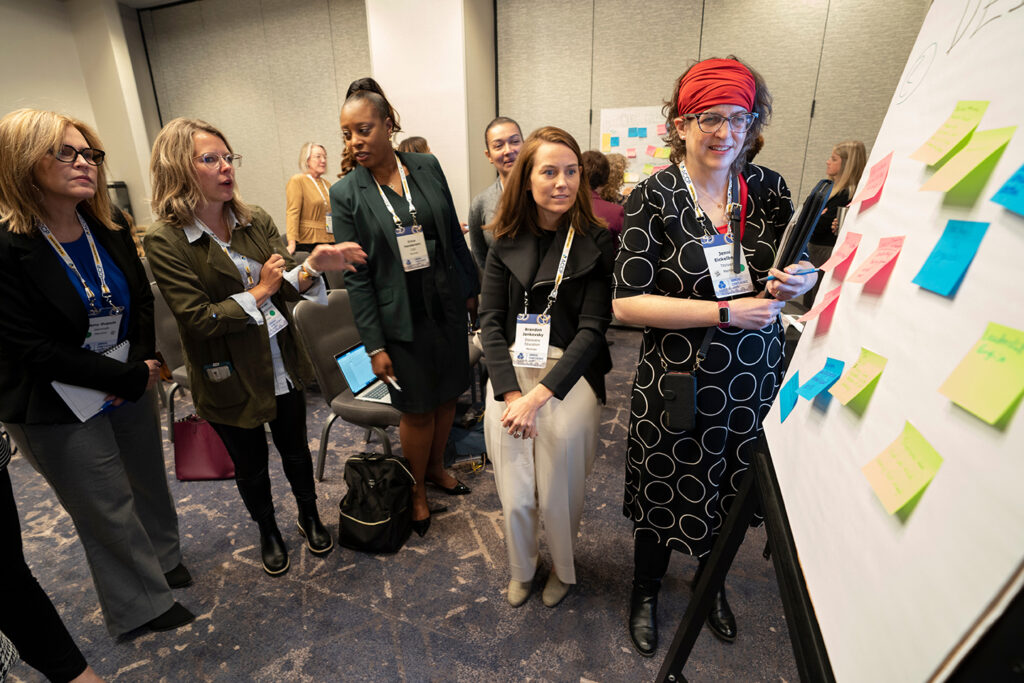 Learning Outcomes
Understand the value of CSR and how it aligns to business strategies 
Gain a basic understanding of ESG practices and how CSR efforts contribute
Recognize the full scope of the corporate citizenship role and how different companies apply them
Deepen knowledge of the various ways to structure meaningful corporate social impact activities for employee satisfaction
Learn the legal aspects of foundation giving from a domestic and international perspective 
Articulate the importance of impact measurement on programming decisions and understand how to identify key measurement activities 
Apply an equity lens to current CSR practices
Want to know what to expect at Forum?
Program Agenda
During the intensive workshop sessions, Forum faculty will facilitate interactive learning sessions on a variety of topics, and address how these CSR concerns are relevant in today's environment.  
Topics Include: 
Aligning CSR to the business

 

International giving

 

Vehicles for corporate philanthropy

 

Employee engagement and volunteerism

 

Matching gifts and workplace giving

 

Signature programs & strategic partnerships

 

Impact measurement

 

Product donation

 

Grantmaking with an equity lens

 

Disaster preparedness and response

 
Who Should Attend
The Forum is specifically designed for professionals in their first five years in the CSR field.  
Tuition ACCP Members

: $2,695

Non-ACCP Members

: $3,695

 
Welcome Reception, Kimpton Schofield Hotel
Registration Check-In / Breakfast
Session
: Purpose, CSR and ESG What's in a Name? / Aligning to the Business
Session
: ESG Overview / DEI & CSR
Session
: Problem Solving Frameworks
presented by Megan Mozina,
Cresta Solutions
Session
: Problem Solving Frameworks (Continuation)
Session
: Impact Measurement
Breakout
: Meet Your Peer Coaching Team
Session
: Vehicles of Corporate Philanthropy
presented by Bob Waldman,
Venable
Session: International Giving
presented by Bob Waldman, Venable
Personal Reflection and Recap
Signature Partnerships Activity (Additional details coming soon!)
Case Study Breakouts & Report Out
Session
: Understanding CSR Budgets and Nonprofit Financials
Session
: Cause Marketing (Social Justice and Activism) & Corp Fundraising
Working Lunch (brainstorm with Peer Coaching Team)
Session
: Grantmaking (with an Equity Lens) / Matching Gifts & Workplace Giving
Case Study Breakouts & Report Out
Session
: Employee Engagement & Volunteering Programs
Case Study Breakouts & Report Out
Personal Reflection and Recap
Session
: Disaster Relief / Product Donation / In-kind Support
Final Breakouts & Report Out
Session
: Q&A with Local Northeast Ohio Corporate Funders
Meet with Peer Coaching Team and Plan