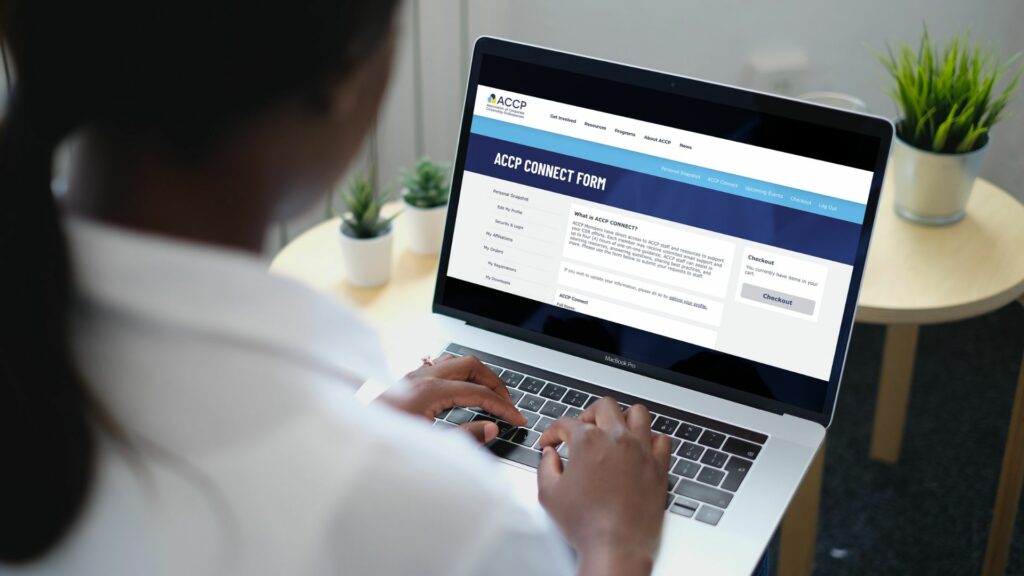 One of the most valuable benefits of ACCP Membership is access to our expert staff for your CSR & ESG questions and guidance. Our ACCP CONNECT Member Support Service provides unlimited email support and up to four (4) hours of one-on-one guidance. ACCP staff can assist in sourcing resources, answering questions, benchmarking data, sharing best practices, and more. 
What kinds of things can ACCP CONNECT assist me with?
Below is just a sampling of recent questions we were able to assist with: 
What donations should my company match?

 

How can I set up an employee giving program?

 

What measurement tools should we be using to track our impact?

 

What are the latest trends in volunteerism (virtual, in-person, hybrid)?

 

How can I incorporate sustainability into my CSR efforts?

 

What is the difference between corporate and foundation giving?

 

How can I create a volunteer time off (VTO) policy? 

 
How do I access ACCP CONNECT?
Please click on the button below and log into your ACCP account. Once in the ACCP Member Portal, click on ACCP CONNECT in the light blue navigation bar at the top of the screen. Complete the form with your question and click submit. If you have multiple questions, please submit a separate request for each question. Our staff will reach out to you within 5 business days with a response or request to set up a meeting to explore your question in further detail. 
If you have any questions about ACCP CONNECT, please contact Christina Fagan at christina@accp.org 
If you have any problems logging into your account, please reach out to membership@accp.org.