ACCP conducts, curates, and distributes research findings on corporate social impact trends and topics throughout the year. We also work closely with partner organizations to insure you have the tools and information you need for your corporate social impact decision-making.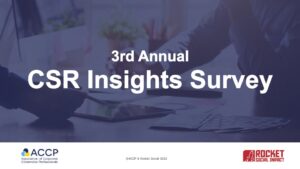 3rd Annual CSR Insights Survey (with Rocket Social)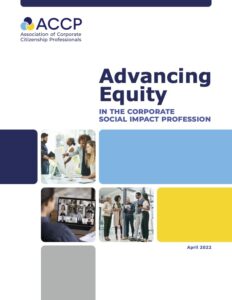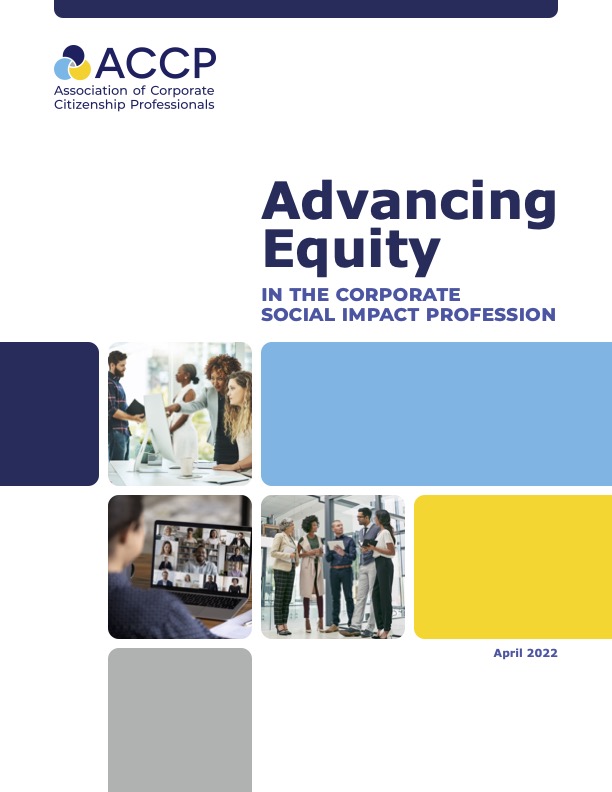 Leading with Racial Equity in CSR: A Research Study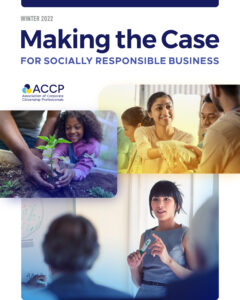 Making The Case for Socially Responsible Business 2022
Making the Case is an easy-to-use toolkit that helps corporate citizenship professionals build a compelling, data-driven business case for the value of corporate social impact.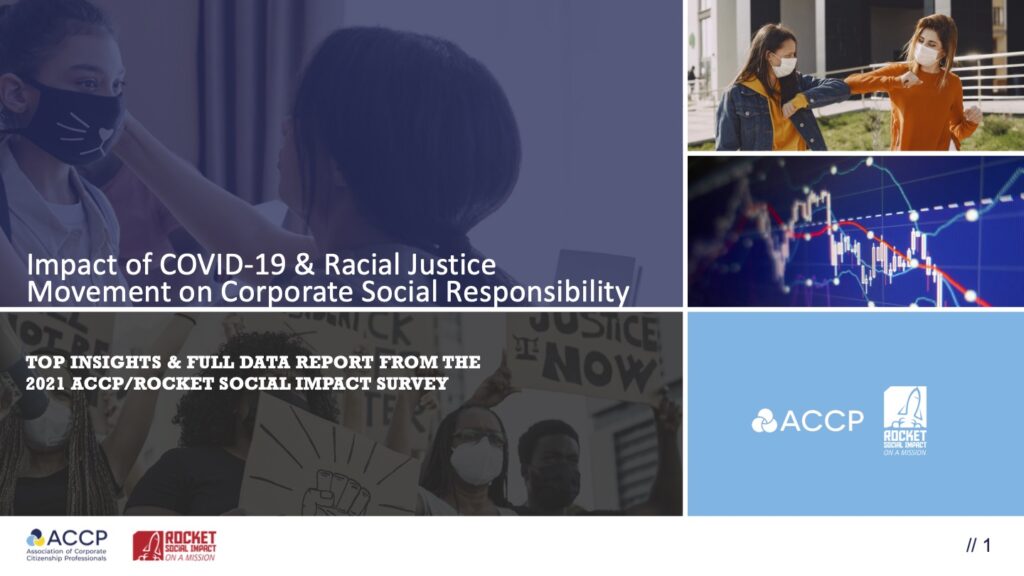 ACCP/Rocket Social Survey: Impact of the Pandemic and Racial Justice Movement on CSR
ACCP teamed up with Rocket Social Impact to survey corporate social impact professionals on how the triple crisis of 2020 affected their work.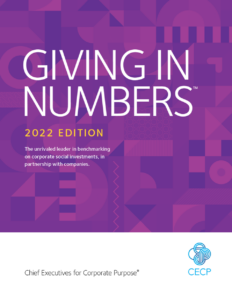 ACCP partners with Chief Executives for Corporate Purpose (CECP) on their annual Giving in Numbers report.
ACCP collaborates with CECP to strengthen and expand the corporate social impact dataset, and to enhance our ability to assist members with their data-related questions and needs.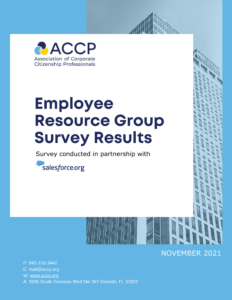 Employee Resource Group Survey Results
ACCP and Salesforce.org teamed up in the Summer of 2021 to jointly survey corporate citizenship, human resources and diversity, equity, and inclusion professionals, to gather insights into how corporations managed ERGs and how this movement aligned with overall corporate citizenship goals.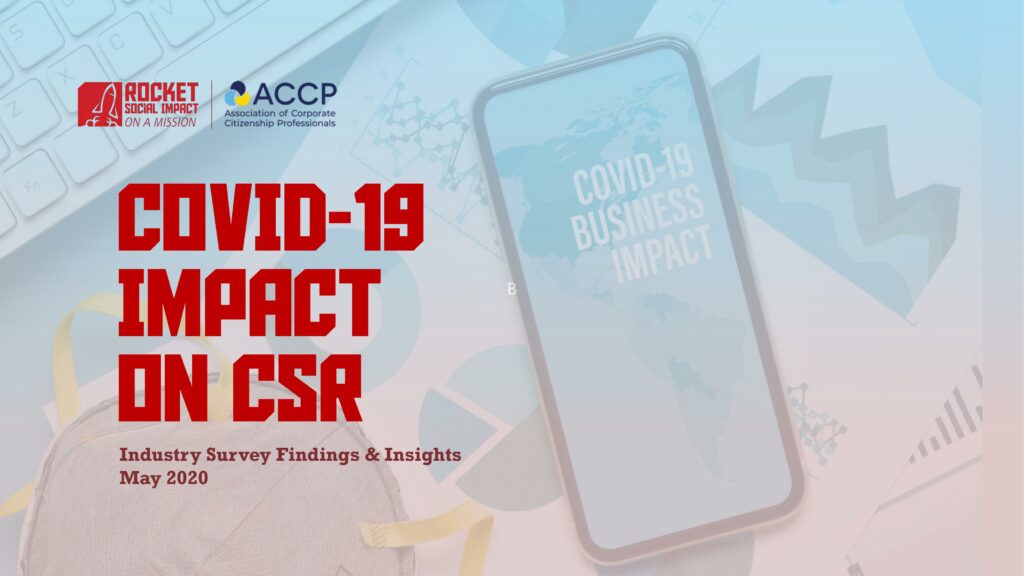 Covid-19 Impact on CSR
Industry Survey Findings & Insights May 2020.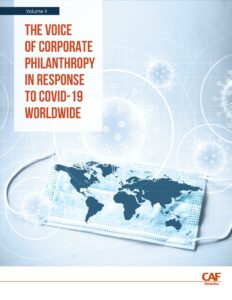 In 2020, ACCP, CAF America, and CyberGrants teamed up to conduct a comprehensive survey of the initial effects of the COVID-19 pandemic on philanthropic giving.
The survey of 70+ corporations and corporate foundations provided insight into their philanthropic efforts in the early months of the pandemic.