ACCP is excited to announce the unanimously elected slate of new ACCP Board Members. These five accomplished corporate citizenship professionals will begin their three-year term this March, and we know they will bring a wealth of knowledge and expertise to our organization.
Please join us in welcoming:
Meagan Campion, Director of Social Impact at Lockheed Martin
Joni Fitch, Director of Community Affairs & Engagement at The Goodyear Rubber Company
Stephen Harris, Senior Manager of Strategy & Operations at Boeing Global Engagement
Catherine McGlown, VP of ESG and DEI, MetaBank
Julio Suarez, Senior Director of Community Affairs and Foundation, Anheuser-Busch
Please read on for more information about these incoming board members.
Bios: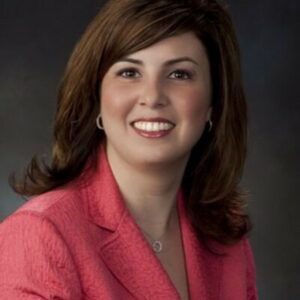 Meagan Campion, Director of Social Impact at Lockheed Martin
Meagan Campion is the Director of Social Impact at Lockheed Martin where she is responsible for delivering charitable giving, sponsorship, and employee engagement programs aligned to key business priorities. Her team's focus is to improve the lives of those who defend freedom, cultivate the STEM workforce of the future, and strengthen the resiliency of communities where we live and work. This includes facilitating internal governance bodies chartered to provide assurance to the CEO and Board of Directors on $30 million in philanthropic and other forms of enterprise-level giving; guiding data-driven and powerful narratives for internal and external audiences; and cultivating a world-class community of practice for Lockheed Martin community relations professionals.
Previously, Ms. Campion led integration and communications efforts in support of the corporation's transformational operations strategy leveraging emerging, digitally enabled capabilities to best serve our customers and stakeholders.
She directed External Engineering Advocacy Initiatives for Lockheed Martin's Corporate Engineering and Program Operations organization where she was responsible for identifying initiatives that are at the crux of the engineering enterprise's needs and Lockheed Martin's business objectives. To cultivate the next generation of technical workforce talent, she led national initiatives such as university engineering leaderships programs and public-private education partnerships. Lockheed Martin was the founding partner of the National Engineering Forum (NEF), and in her role, Ms. Campion brought NEF her expertise in corporate outreach and program management.
Ms. Campion was Lockheed Martin's Manager of Corporate Philanthropy, focusing the Corporation's community relations practices on STEM education initiatives; civic, cultural, environmental, and health & human services programs; employee disaster relief efforts; and causes of importance to its customers, including the U.S. military and other government agencies.
Prior to joining Lockheed Martin, Ms. Campion was the Executive Director of Business Strengthening America where she led the charge of the American business community's response to President Bush's "Call to Service", challenging the private sector to galvanize its resources to foster responsible corporate leadership and citizen service. She has also served as Manager of Corporate Citizenship Programs at AT&T.
Ms. Campion earned her Bachelor of Science in Architecture (Design) from Clemson University. 
---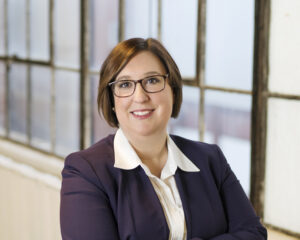 Joni Fitch, Director, Community Affairs & Engagement at The Goodyear Tire & Rubber Company
Joni Fitch manages the Global Community Engagement function at The Goodyear Tire & Rubber Company, where she has been employed since 2015. She is responsible for establishing the strategic direction of Goodyear's corporate philanthropy, community engagement and associate volunteerism programs. Her role includes ensuring these programs align with and support the company's business objectives. She is also responsible for execution, communication, and measurement of efforts.
She manages the company's charitable contributions program, including the Goodyear Foundation, and works collaboratively with Goodyear's global teams to build strong relationships internally and externally, helping reinforce Goodyear's commitment to volunteerism and building a better future for the communities where Goodyear operates globally.
Prior to Goodyear, Joni was with the Akron Children's Hospital Foundation where she focused on grassroots fundraising and community development for the region-wide pediatric hospital. Earlier in her career, Joni worked with Jo-Ann Stores Inc. where she managed corporate and community events.
Her community involvement focuses on process development and engaging & connecting people with projects – to drive more positive outcomes.
---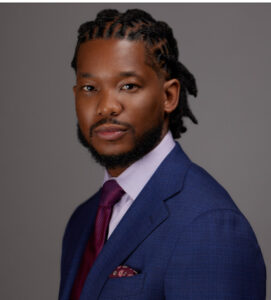 Stephen Harris, Senior Manager, Strategy & Operations, Boeing Global Engagement

Stephen Harris is an operations expert, STEM champion, and aerospace veteran with twenty years of experience at the Boeing Company. For over a decade, Stephen designed aircraft flight programs for military aircrafts (C-17s), and managed operations for a new business venture enhancing product lines for all future commercial aircraft products. Currently, he is a senior manager for Boeing Global Engagement, responsible for the strategic implementation of employee volunteer programs for over 150,000 employees globally. He also oversees business operations for the company's annual corporate giving program.
Stephen chairs the advisory board of Global Glimpse, which provides access to international travel to high school students. He also founded the George Washington Williams House, a leadership housing program for Black students at George Washington University.
A Los Angeles native, Stephen has a Bachelor of Science in Mechanical Engineering from George Washington University.
---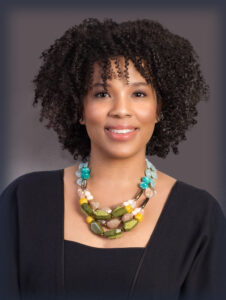 Catherine McGlown, VP, ESG and DEI, MetaBank
Catherine McGlown is the Vice President of Environmental, Social & Governance (ESG) and Diversity, Equity & Inclusion (DEI) at MetaBank, a financial services company. Since joining MetaBank, Catherine has successfully developed an ESG strategy, launched a community impact program and driven the integration of ESG into the business. She currently drives the advancement of MetaBank's ESG strategy and leads their ESG Working Group and DEI Steering Committee.
Prior to joining MetaBank, Catherine spent 14 years at Humana, a Fortune 100 health insurer, where she worked across disciplines. Most of her tenure was dedicated to building and leading Humana's Corporate Social Responsibility efforts.
Catherine has more than 15 years of experience in ESG, corporate responsibility, community engagement and communications in the for-profit and not-for-profit sectors. Catherine holds a Bachelor of Arts in Economics from Spelman College and a Master of Business Administration in Strategy, Public & Private Sector Management from Indiana University. She has a Certificate in Corporate Citizenship Management from the Boston College Center for Corporate Citizenship and is certified in Global Reporting Initiative reporting. 
---
Julio Suarez, Senior Director, Community Affairs and Foundation, Anheuser-Busch
Julio Suárez is senior director of Community Affairs at Anheuser-Busch. In his position, Julio directs the company's community impact programs across the United States. This includes the Anheuser-Bush Foundation, workplace giving and volunteer programs, the Anheuser-Busch emergency drinking water program, and the Employee-Sponsored Disaster Relief Fund. Julio is also the founder and current co-chair of AB Inspira, Anheuser-Busch's Latino-focused employee resource group.