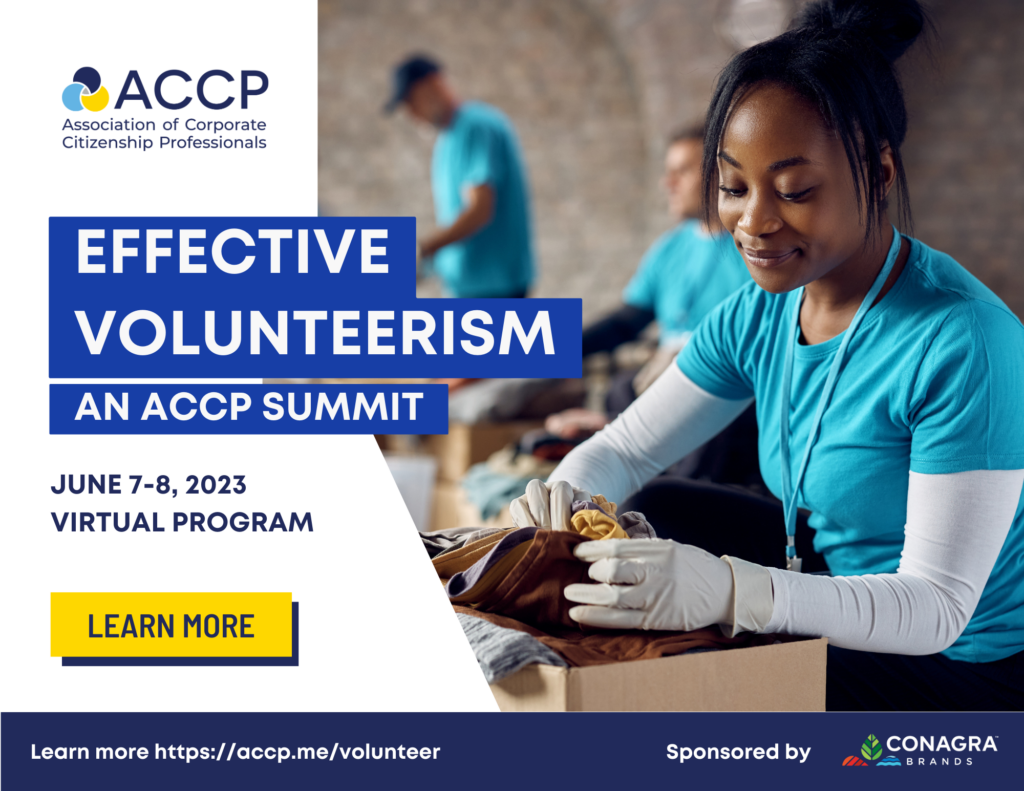 Effective Volunteerism: An ACCP Summit
June 7-8, 2023
1pm – 4pm ET
Interactive Online Program
Overview
Employee volunteerism is a cornerstone CSR strategy, yet in recent years the corporate landscape has changed significantly, with remote/hybrid workforces, shifting employee expectations and significant employee turnover. These changes have led to a change in employee volunteerism.
Join us for Effective Volunteerism: An ACCP Summit to learn how companies are adapting and updating their employee volunteer strategies.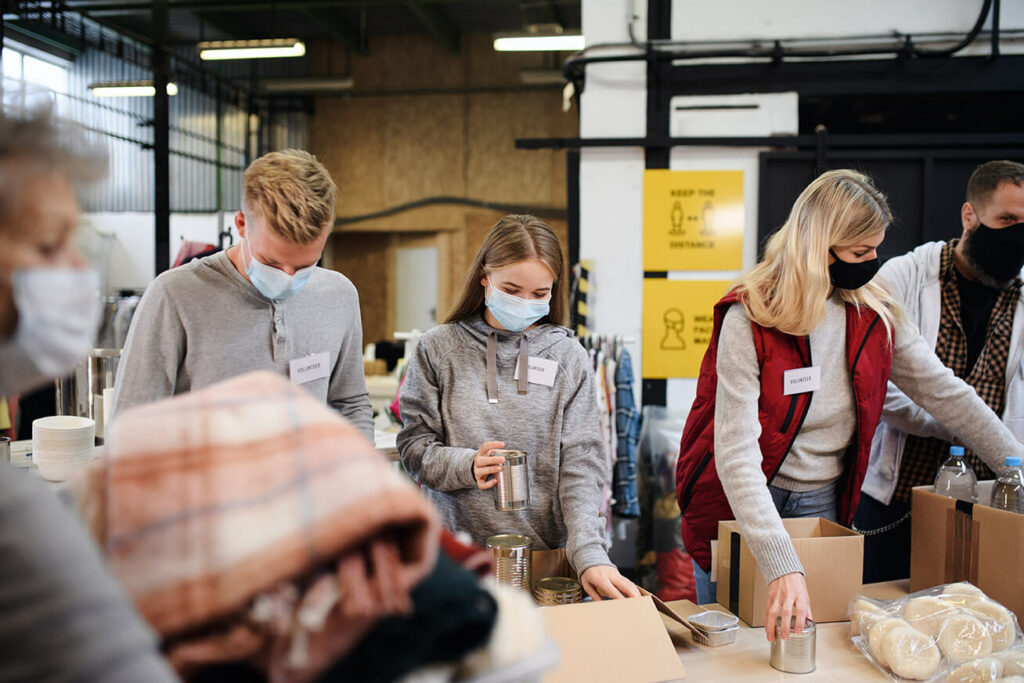 Learning Outcomes:
Attendees will leave the Summit with:
Ability to assess your organization's volunteer offerings with an equity and accessibility lens that matches your current workforce.
Recognition of ways to measure the impact of volunteer programs and their connection to your organization's goals.
Inspiration from case studies on the latest trends in volunteer engagement (service days, skills-based volunteerism, and volunteer councils) to increase participation rates and overall impact.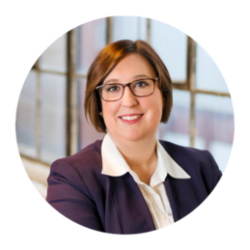 Joni Fitch
Director, Community 
Goodyear
Joni Fitch is the director of community affairs & engagement for The Goodyear Tire & Rubber Company, where she has been employed since 2015. She is responsible for establishing the strategic direction of Goodyear's corporate philanthropy, community engagement and associate volunteerism programs. Her role includes ensuring these programs align with and support the company's business objectives, builds Goodyear's reputation as a good corporate citizen and delivers positive outcomes.
She directs the company's charitable contributions program, including the Goodyear Foundation, and works collaboratively with global teams and community leaders to build strong relationships internally and externally, helping reinforce Goodyear's commitment to volunteerism and building a better future for the communities where Goodyear operates globally.
Prior to Goodyear, Joni was with the Akron Children's Hospital Foundation where she focused on grassroots fundraising and community development for the region-wide pediatric hospital. Earlier in her career, Joni worked with Jo-Ann Stores Inc. where she managed corporate and community events and the Greater East Ohio Area Alzheimer's Association in development.
Joni serves on the Akron Community Foundation's Womens Endowment Fund Board of Directors, The University of Akron's National Alumni Board, the Association of Corporate Citizenship Professionals Board, sits on United Way's Community Impact Task Force, the Akron Public Schools College & Career Academy Steering Committee and Akron Children's Hospitals' Corporate Alliance Task Force. She volunteers with several organizations, is a member of the Crohns and Colitis Foundation, ATHENA Akron, a Class 37 graduate of Leadership Akron's Signature Program, a graduate of Heart to Heart Inclusive Leadership Series, an alumni of Torchbearers Akron and a 30 For the Future Award Recipient from the Greater Akron Chamber. She is also an ordained minister and serves as an Elder for First Christian Church of Stow.
Joni grew up in Wooster, Ohio and attended The University of Akron, where she earned a BA in business and organizational communications. She lives in Brimfield Township with her husband, Justin and dog, Cooper.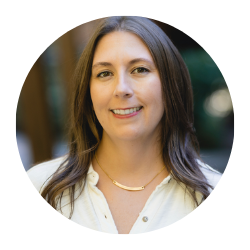 Rachel Kestner
Vice President, Marketing
VolunteerMatch
Rachel is a creative catalyst, design dabbler, data diva, roadblock remover and strategy sage. She has worn hats in marketing, sales, operations and fundraising over a twenty year nonprofit career. 
Currently Rachel is the VP of Marketing at VolunteerMatch the world's largest volunteer engagement network, connecting nonprofits, corporate partners and millions of people looking to make a difference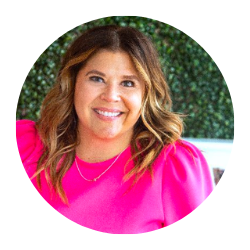 Jenn Kovacs
Sr. Director, Community Impact Solutions And Capacity Building
MiTek Inc.

Jenn serves as the Sr. Director, Community Impact for MiTek, a Berkshire-Hathaway owned construction technology company that strives to transform communities through more efficient and sustainable building methods.
Jenn leads MiTek's community impact strategy and develops strategic partnerships that align with the organization's priority giving areas. Her team works to create a culture of community engagement.
Prior to MiTek, Jenn served as the Chief Development Officer of The Mission Continues where she lead the organization's fundraising efforts, responsible for ensuring the organization's financial stability and growth.
Prior to joining The Mission Continues, Jenn served as the Interim Chief Development Officer at Feeding America, the nation's largest hunger relief organization. She was an integral leader of the organization's development team for over five years serving in leadership roles on the corporate partnerships and strategic gifts team.
Jenn has an extensive background across revenue streams in the nonprofit sector. She has previously served in distinguished fundraising roles at the National Restaurant Association Educational Foundation, USO and the YMCA of Metropolitan Chicago.
Jenn is an active member of Association of Corporate Citizen Professionals (ACCP) and serves on her community school district's Foundation board.
She holds a Bachelor of Arts in Journalism from Northern Illinois University and is an Executive Scholar of the Kellogg School of Management's Nonprofit Management program and participates in executive education at Harvard's Kennedy School.
Jenn is a proud working mom to Cashton and Skylar. She and her husband, Steve, are on a journey to raise an anti-racist family in Chicago's western suburbs.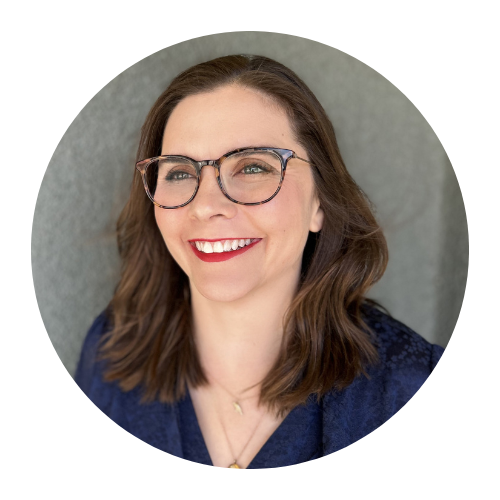 Joey Martin
Community Programs
Salesforce.org
Joey Martin is the Director of Community Programs at Salesforce. She has had a long career in the nonprofit technology sector as a Project Manager, Solution Engineer, Storyteller and Speaker. She recently launched a new solution to manage the Pro Bono Program at Salesforce called the Impact Exchange.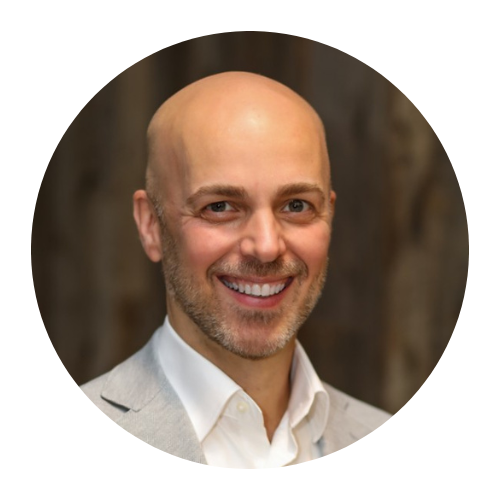 Robert J. Rizzo
Senior Director, Community Investment 
Conagra Brands

Robert J. Rizzo is Senior Director of Community Investment for Conagra Brands and Senior Director of Conagra Brands Foundation.  In this role, Robert leads corporate social responsibility initiatives focused on community and charitable efforts that includes product donations, employee volunteerism and cash contributions across the organization.  Robert joined Conagra Brands, formerly ConAgra Foods in December 2016. Robert also serves on the board of directors of Nourishing Hope (fka Lakeview Pantry), which is on the front line of hunger relief and distributes food from four Chicago neighborhood locations in Humboldt Park, Lakeview, Ravenswood and West Town.
Prior to joining Conagra Brands, Robert was Senior Manager at Sara Lee Corporation and the Sara Lee Foundation. Over his 13-year career with Sara Lee, he reshaped foundation priorities, aligned focus areas to strategically resonate with the business and expanded the reach of its program to encompass a broader geographic area.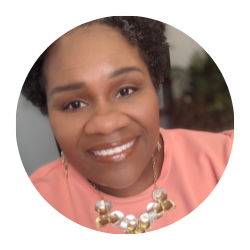 Jennifer Nash
SVP, Corporate Solutions
Points Of Light

Jennifer leads the team at Points of Light responsible for engaging corporations in service through its 200-member Points of Light Global Affiliate Network and corps of 70K+ nonprofit partners. In 2006, she joined, then HandsOn Network, as the Manager of Disaster Services- Gulf Rebuild Project after Hurricane Katrina. In 2008, she was promoted into the development department as the Manager of Affiliate Corporate Engagement where she helped establish and standardize the corporate employee volunteer programs at Points of Light.
With more than twenty years experience in corporate employee volunteer programming, resource development, fundraising, event planning and nonprofit management, Jennifer has helped raise over $60 million for youth, cause, and health-related organizations. She has an MBA from Clark Atlanta University, a BS degree in business management from North Carolina A&T State University and is a certified Project Manager (PMP). She has also been awarded a staff Daily Point of Light award and a President's Volunteer Service Award for her volunteer work.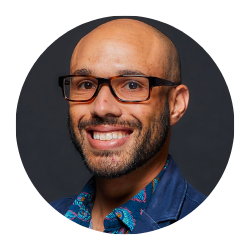 Jerome Tennille
Director of Social Impact & ESG
The Uplift Agency


Jerome is the Director of Social Impact & ESG at The Uplift Agency where he is responsible for leading the social impact focused work for Uplift's corporate clients. In his role he's led clients through social impact and ESG strategy design and implementation to address their unique challenges, many of these clients existing across many industries which include manufacturing, transportation and logistics, health and nutrition, and the banking and financial services industry. Prior to joining Uplift, he led Marriott International's global volunteer program on their social impact team where he managed national partnerships and designed the strategies, guidelines and toolkits that empowered and equipped associates to serve their communities across the globe. He has over a decade of social impact experience and is the co-author and co-editor of the book Transforming Disruption to Impact: Rethinking Volunteer Engagement for a Rapidly Changing World. Jerome is also a veteran of the United States Navy.
Welcome and Introductions
Exploring the Current Volunteer Landscape
Making Volunteerism Work for Your Employee-Base: Journeys, Data, and Equity
Idea Exchanges
Company-wide Volunteer Days: Current Trends
Designing the Right Volunteer Council Program for Your Organization
Skills-Based Volunteering & Board Service
Breakout Discussions on Impact Measurement, Volunteer Council Programs and Skills Based Volunteerism
Opening Session: Exploring the Current Volunteer Landscape:
Over the last few years, the workplace has changed dramatically, altering employees' needs, expectations, and motivations. Combined with external health and political factors, the jobs of teams centered on employee engagement and volunteerism have increased in complexity. Those that work in corporate volunteering are dealing with a lot of the same questions, "how do we continue to push for increased participation?, how can we meet the expectations of our employees while factoring in our community's voices and their needs?, how can we make our programs accessible for all employees?" In this session, we'll explore some of the factors affecting the current landscape of volunteerism, explore recently released data and trends in corporate volunteering, and talk through ways companies grapple with how to measure the impact of volunteerism.  
Speakers: Lacey Gaitan and Christina Fagan
Making Volunteerism Work for Your Employee-Base: Journeys, Data, and Equity
Corporate volunteering programs are no longer "one size fits all," and CSR teams have to create programs with breadth that have options tailored to their specific company culture, employees, and communities. Hear from three leaders whose work is focused on research and studies on what's motivating our volunteers, what types of structure and activities volunteers are looking for, how volunteer opportunities can be assessed for equity, and how organizations are expanding their definitions of "volunteerism." We hope you leave this session with ideas on using your organization's data, thinking about your employee's individual "volunteer journey," and more to assess and enhance your volunteer program. 
Speakers:
Rachel Kestner, VolunteerMatch
Ryan Adams, Benevity
Jerome Tenille, Uplift Agency
Idea Exchanges
Join one of three idea exchange breakouts to see a case study of how an organization is addressing some of today's most pressing volunteer challenges; 1) engaging unplugged employees, 2) creating impactful virtual volunteer offerings, and 3) crafting volunteer campaigns that excite and engage your workforce. Attendees can ask questions and share current challenges and wins while brainstorming to improve programs together. 
Speakers:
Jenn Kovacs, Mitek – Engaging Unplugged Employees
Robert Rizzo, Conagra Brands – Companywide Volunteer Campaigns
Mary Dohrmann, Twilio – Virtual Volunteerism
Company-wide Volunteer Days: Current Trends
As companies look to re-engage their employees and demonstrate that they are good citizens, CSR leaders are often called upon to support team building and morale-boosting efforts like company-wide days/weeks/months of service. But developing a program that meets the needs of a global workforce, accounts for the time to research and build relationships with the right nonprofit partners and creates impact beyond a nice picture in matching t-shirts is challenging. In this conversation, Jen Nash with Points of Light will share examples and insights to consider when planning company-wide service days.  
Fireside Chat with Jennifer Nash, Points of Light
Designing the Right Volunteer Council Program for Your Organization
Session: Volunteer champion or ambassador programs can be a powerful tool to scale programming and help CSR teams stay informed of regional needs and employee desires while encouraging additional employee participation in volunteerism and giving. The role and structure of these programs can vary greatly but can be built intentionally to further drive impact, integration, and meaningful development and recognition for employees. Hear how these companies have designed their ambassador/champion programs and the lessons learned. 
Spark Sessions on Skills-Based Programs
Skills-based programs allow companies to create a highly impactful volunteer opportunity for their employees and their nonprofit partners, often tied to strategic focus areas or signature programs. These programs can look vastly different from one organization to another. Still, they can be designed to work for your organization's model (whether hybrid, remote, or in-person) while meeting the needs of your community. Learn about two real-life programs in a lightning-style format to inspire and spark ideas for bringing skills-based to your company. 
Breakouts
Following our sessions, attendees will have the opportunity to join one of three breakouts to share thoughts or insights gained from our sessions, ask lingering questions, and share how their organizations are approaching this work and the challenges they are facing. We encourage attendees to interact, learn from one another and ask the tough questions they face today.
Breakout topics:
Impact Measurement of Volunteer Programs
Skills-Based Programs
Volunteer Champion/Ambassador Programs
Who Should Attend
Corporate social impact professionals responsible for leading employee volunteer and engagement programs
Human Resource employees interested in learning more about the benefits of employee volunteer efforts
Nonprofit volunteer managers who partner with corporate volunteer program leaders
Employee Resource Group (ERG) leaders and champions looking to partner with corporate social impact teams on employee volunteer opportunities
Tuition
ACCP Members: $395
Nonprofit partners of ACCP member companies: $395 (you will need to input your partner contact/company during registration)
Non-ACCP Members: $595