Racial Equity Dialogue Series
for CSR Practitioners
The corporate citizenship field is on the front lines of supporting social and economic issues in communities in the US and around the world. In light of current events related to racial injustice, the ability to effectively lead and navigate companies through the complexities of today's critical issues is ever more vital.
To that end, ACCP hosted timely, safe space discussions designed to promote awareness and education through expert led facilitation. Topics addressed assisted practitioners with navigating support of solidarity during the current racial crisis and beyond. The outcome was to build shared understanding of issues to influence participants' respective company's actions to advance racial justice, explore the dynamics of structural racism, and hold space of solidarity in recognition of historical and recent events caused by racial inequities.
Our discussion facilitator was Dr. Nika White, a national authority on issues surrounding diversity, equity and inclusion, with experience facilitating conversations on sensitive topics like these for over 20 years.
ACCP hosted three sessions, each designed for specific CSR experience levels:
The first was designed for mid-level CSR practitioners, and focused on how corporations can and should influence racial justice and the issues around systemic racism.
The second session was designed for emerging CSR leaders, and discussed how individuals can address racial equity issues, navigate difficult conversations and engage on a personal level.
Our final session was designed for senior CSR leaders (VPs or Directors and/or department heads), and how they can work to drive their company forward and ensure their c-suite understands the actions a corporation needs to take to move their recent statements into action.
These timely, safe space discussions are one of several initiatives ACCP has planned, to help the corporate social responsibility field continue to be on the front lines of supporting social and economic issues around racial equity.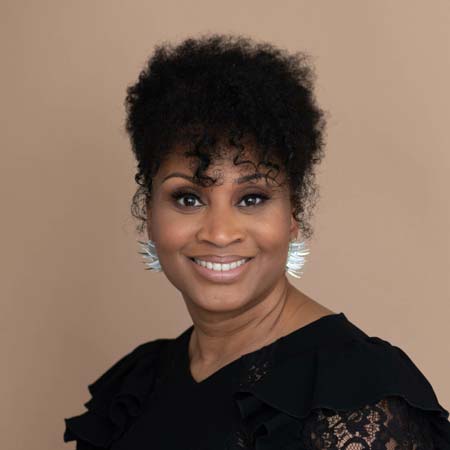 Dr. Nika White is an award-winning management and leadership consultant, keynote speaker, published author, and executive practitioner for D&I efforts across business, government, non-profit and education, Dr. White helps organizations break barriers and integrate diversity into their business frameworks. Dr. White has worked with over 100 corporate, educational, government and non-profit brands, managed over $200 million in business assets for her clients, and written two books on diversity, equity, and inclusion. She has presented over 150 keynote speeches and presentations across the country on issues such as team engagement, organizational leadership, strategic diversity, and intentional inclusion. Dr. White's talks bring a mixture of expertise, passion, vision, and authentic style to create holistic takeaways for audiences. The heart of Dr. White's work is around being able to create transformative environments with intentionality around inclusion. She helps create professional spaces where people can collaborate through a lens of compassion, empathy, and understanding.