"Talking Purpose with Carolyn Berkowitz" is an interview series offering a chance to get to know CSR thought leaders and learn from their journeys.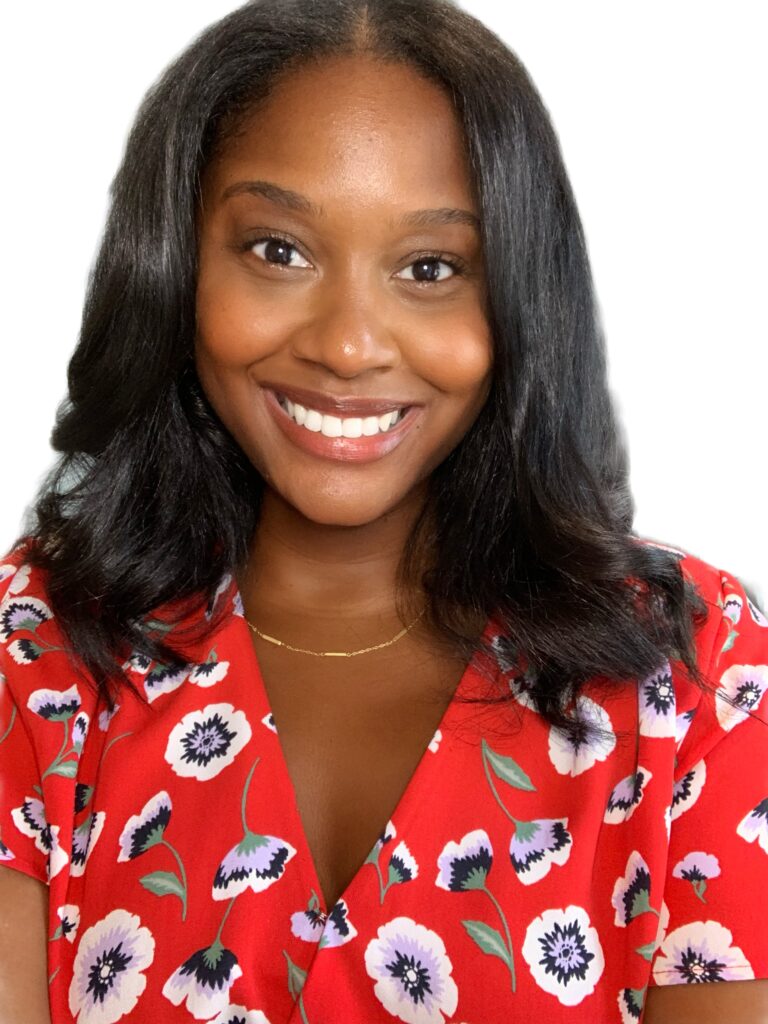 In this interview, we are thrilled to chat with Kristin Jarrett (LinkedIn), Lead, Equity & Impact at Spotify.
How did you get your start in corporate citizenship? 
I started my career in K-12 education at DC Public Schools. In my role, I sourced resources for our students to help close critical financial and supplemental learning gaps to ensure they had equitable access to opportunity, advanced content, and professional communities. This role taught me how the playing field for students could be rebalanced when you leverage the collective resources, expertise, and power of educators, corporate philanthropy, and corporate – community partnership.
In my next role, I wanted to continue to support the people and communities I cared so deeply about as an advocate and collaborator. For years, through my own lived experience, I witnessed the pain points of historically excluded and under-resourced communities, and I wanted to address them in an effective and sustainable way that was trust-based and encompassed financial support, capacity building, stakeholder collaboration, and advocacy. I get to do this exact work at Spotify. My team sits at the intersection of Equity and Impact and works to leverage our platform and people to inspire and lead action on critical global issues. Every day, we aim to accelerate equity and justice for the most affected communities and build new pathways for the next generation of unique voices and creators – understanding that talent is plentiful, but opportunity is not.
What advice or lesson learned do you most often share with members of your team or other CSR professionals? 
There are two things.
1. 2020 taught me the importance of taking care of myself, and I share that sentiment with my team as often as possible—especially those who are from underrepresented communities. The effort to regularly advocate for equity and justice can be exhausting and heartbreaking in the face of violence and even denial of the systemic issues that affect our communities today. Showing up to do your best work in this space requires that you care for yourself first, and I try to lead by example
2. You should always be a student of this work. New ideas on building trust with communities and addressing long-term, systemic issues through CSR are regularly emerging. Understanding what role corporations, charitable organizations, and public policy play is key to progress. The same goes for innovative solutions that need investment to advance global issues like climate action, equal rights for women, food insecurity, or access to mental health resources. It's so important to pay attention to how the world is evolving and to find power in shared ideas and collaboration across industries and organizations.
What is one specific piece of advice you received that has served you well in your professional journey? 
"To whom much is given, much is required" – Marian Wright Edelman.
From a young age, I was taught that you should find ways to be of service. It's never lost on me that I come from a long line of activists, organizers, and community servants who enacted real legislative change in our country and helped transform their communities. I see my work in CSR as a way to honor my history and my community, and I hope to see more professionals that look like me enter this space. I hope more of us make an effort to cultivate the next generation of CSR leaders – especially leaders of color. We must share insights from our work and find ways to be of service to each other, our stakeholders, and our industry by showing up in ways that are most helpful and needed. Honor those who have come before you and aim to make the world a bit more equitable and joyful for the generations to come.
Taking out your crystal ball, what current trend will still be a force five years from now and why? 
Social Impact and CSR will continue to be revolutionized through tech. Tech helped usher in the future of work, and it has changed how people live their everyday lives, including ordering their groceries, doing their banking, and even purchasing a car. Philanthropy and community engagement are up next. We'll start to see more crypto donation ecosystems and direct service platforms that connect communities and individuals in need with those who can immediately help. Organizations will also have the ability to leverage blockchain technology to create greater transparency with charitable giving and greater ease, which is needed. Traditional grantmaking platforms are cumbersome and can burden small philanthropic organizations. I hope in 5 years, technology has made charitable giving more accessible to all and gives charitable organizations the ability to scale their impact and reach.
Who's someone you admire and why?
Stacey Abrams. I think so many people wonder what difference they can make in the world, and Stacey is proof that you can inspire and mobilize communities to be their own advocates. She worked tirelessly to educate a new generation of voters and address the historical trauma of Black voting efforts in Georgia and the US South. It was beautiful to see Georgians of all ages engage in the most sacred civic duty in record numbers. As a fellow Spelman graduate, Black woman, and former resident of Georgia, I look at Stacey's incredible work and think that maybe if she can, I can too – whatever the charge may be.